Maintenance Attendant at Blake St House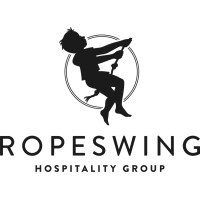 Ropeswing
Bentonville, AR, USA
Posted on Saturday, October 28, 2023
What You'll Do
The Maintenance Attendant is responsible for maintaining systems and equipment at Blake Street House, by completing preventive maintenance schedules. The individual should restore, repair, rebuild or replace faulty items to ensure all equipment runs in the most optimum fashion. The individual should also take optimum care of the pool, hot tub, landscaping and the rest of the facilities.
Our ideal candidate will be available to work days, nights and/or weekends.
Compensation: $21-23 per hour
Benefits/Perks:
Medical, Dental, Vision Benefits for Full-Time Employees.
401k match for Full-Time/Part-Time Employees after 2 months of service (must be 21 years or older).
Employer paid Short-Term/Long-Term Disability and Life Insurance benefits.
Employee Assistance Program, Bicycle Share Program.
50% discount at Ropeswing establishments for employees and up to 1 guest.
Access to Blake Street House Gym and other amenities.
Additional details concerning Benefits/Perks will be provided at time of employment.
Responsibilities
Ensure all FF&E is repaired as needed.
Paint and touch up drywall and walls regularly to ensure the Club looks pristine.
Wash windows on a regular schedule.
Landscape property on a regular schedule.
Keep the grounds clean of debris and trash.
Do daily pool and hot tub tasks such as cleaning and chemical checks. Ensure pool and hot tub functions are working properly and ensure they are serviced as needed
Ensure steam room and other wellness equipment are working properly and serviced as needed
Assist skilled maintenance workers and subcontractors with projects in a safe and efficient manner
Ensure all building plumbing, electrical, mechanical and kitchen equipment are repaired as needed
Assist with general IT problems in the House and work with contractors as needed
Minor drain and plumbing repair (e.g. leaking drains, sinks and sprinklers)
Minor electrical troubleshooting (e.g. light fixtures, fans and low voltage)
Ensure all light bulbs are in working order and replaced as soon as possible
Assemble/disassemble items as needed, install small equipment items and fixtures, etc.
Maintain a safe and healthy environment by following standards and procedures, complying with legal codes and Arkansas regulations.
Handle guest, staff and manager queries and resolve issues in a timely and professional manner.
Executes weekly inventory of all equipment.
Place purchase orders of maintenance supplies, such as pool chemicals, air filters, hardware, etc.
Works closely with Housekeeping Manager and General Manager to prepare maintenance budgets.
Helps ensure expenditures in relation to equipment and ensures costs are within budget.
Ensure division standards, policies and operating manuals are adhered to.
Evaluate functionality and reliability of facility systems and associated equipment by implementing and following a preventive maintenance program.
All other duties as assigned by management.
What You Need to Get the Job Done
Must be 21 years or older.
At least 2 years in a commercial housekeeping position, preferred.
Commercial Pool/Spa Operator certification preferred.
Commercial building maintenance experience preferred.
1 year experience in landscaping preferred.
Course in electrical, mechanical, plumbing and/or HVAC is preferred but not mandatory.
Must be able to lift, push and carry heavy equipment.
Continuously reach, bend, lift, carry, stoop and wipe.
Remain stationary for long periods of time.
Employment is contingent upon completion of a satisfactory background check.
---
In our commitment to wellness in the community, Ropeswing is proud to offer a smoke-free environment for all of our guests and employees.

*Ropeswing is an Equal Opportunity Employer, and we value diversity. All employment is based on merit, qualification, and business need.*