Line Cook at Preacher's Son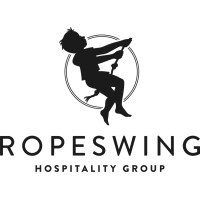 Ropeswing
Bentonville, AR, USA
Posted on Saturday, September 23, 2023
What You'll Do
Under the direction of Executive Chef, Neal Gray, the Preacher's Son line cook plays a key role in ensuring quality line and prep work, while adhering to established recipes, various preparation methods, and efficient ticket times. Must be at least 17 years or older and able to work evenings.
Starting Pay: $18.00 per hour + $500 sign on bonus*
*Sign-on bonus will be received after 90 days of employment and distribution is contingent that there are no performance issues; this includes, but is not limited to, attendance and professional conduct issues.
Benefits/Perks:
Medical, Dental, Vision Benefits for Full-Time Employees.
401k match for Full-Time/Part-Time Employees after 2 months of service (must be 21 years or older).
Employer paid Short-Term/Long-Term Disability and Life Insurance benefits.
Employee Assistance Program, Bicycle Share Program.
50% discount at Ropeswing establishments for employees and up to 1 guest.
Responsibilities
Follow a given recipe and prepare various food items using different methods and kitchen equipment such as ovens and grills.
Stock and manage assigned food station(s) and ensure quality of food served. Physically inspect all food sent from the kitchen and request food items and supplies that are needed.
Understand and adhere to company's policies and processes, cooking methods, standard portion sizes, and kitchen rules and quality standards.
Ensure work station area, including shelves, tables, grills, ovens, refrigeration equipment, and flat top range are kept cleaned and sanitized.
Keep leadership and crew informed of ticket times, and attend to orders from guests promptly and efficiently and with a friendly attitude.
Properly store, rotate, and manage all food products following local, state, federal, and company guidelines and procedures.
Promptly report equipment and food quality problems to Manager on Duty.
Contribute to food safety through frequent hand-washing, completing food temperature checks, and following safety and sanitation practices.
Ensure proper opening and closure of kitchen by following kitchen opening/closing checklists.
Qualifications
Minimum 2 years of fine dining or high-volume restaurant kitchen experience.
Willing to be part of a team.
Thoroughness and attention to detail.
Time Management.
Ability to work in a fast-paced environment.
Able to lift and carry heavy kitchen equipment.
In our commitment to wellness in the community, Ropeswing is proud to offer a smoke-free environment for all of our guests and employees.
*Ropeswing is an Equal Opportunity Employer, and we value diversity. All employment is based on merit, qualification, and business need.*