Baker at Ropeswing Hospitality Group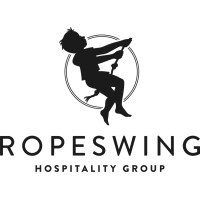 Ropeswing
Bentonville, AR, USA
Posted on Tuesday, August 15, 2023
The Ropeswing Hospitality Group Baker plays a key role in ensuring the execution of quality prep work while adhering to established recipes and various preparation methods.

This is a great opportunity for an individual that is passionate about baking, a self-starter, committed to high-quality product output, and curious about made-from-scratch baking methods.
The Baker will work 7 am - 3 pm, Thursday - Monday. Schedule is subject to change, based on business needs. Weekend availability required.
Compensation: Starting Pay $17.00 per hour.
Benefits/Perks:
Medical, Dental, Vision Benefits for Full-Time Employees.
401k match for Full-Time/Part-Time Employees after 2 months of service (must be 21 years or older).
Employer paid Short-Term/Long-Term Disability and Life Insurance benefits.
Employee Assistance Program, Bicycle Share Program.
50% discount at Ropeswing establishments for employees and up to 1 guest.
Additional details concerning Benefits/Perks will be provided at time of employment.
Responsibilities
Delivering finished baked goods to Ropeswing properties via Company delivery truck.
Prepare base ingredients for daily production of bakery items.
Follow a given recipe and prepare various food items using different methods; Measuring and combining ingredients and using mixers, blenders, heat sources, and other equipment to make baked goods, such as cookies, bread, cakes, etc.
Decorating and displaying finished products.
Testing ingredients and finished goods to ensure that each item meets food safety and quality controls.
Stock and manage assigned food station(s) and ensure quality baked goods are served.
Physically inspect all food sent from the kitchen and request food items and supplies that are needed.
Understand and adhere to company's policies and processes, cooking methods, standard portion sizes, and kitchen rules and quality standards.
Ensure work station area, including shelves, tables, ovens, refrigeration equipment, and flat top range are kept cleaned and sanitized.
Ensure the proper storage of baking utensils.
Properly store, rotate, and manage all food products following local, state, federal, and company guidelines and procedures.
Promptly report equipment and food quality problems.
Contribute to food safety through frequent hand-washing, completing food temperature checks, and following safety and sanitation practices.
Ensure proper opening and closure of kitchen by following kitchen opening/closing checklists.
What You Need to Get the Job Done
Minimum 2 year of baking experience in commercial/restaurant environment required.
At least 3 years of baking experience preferred.
Ability to satisfy background check and motor-vehicle check requirements.
Basic math and computer skills.
Self-Starter and strong willingness to be part of a team.
Thoroughness and attention to detail.
Time Management; Able to execute duties with quality output, in a proactive manner.
Ability to work in a fast-paced environment.
Able to lift and carry heavy kitchen equipment.
---
In our commitment to wellness in the community, Ropeswing is proud to offer a smoke-free environment for all of our guests and employees.
*Ropeswing is an Equal Opportunity Employer, and we value diversity. All employment is based on merit, qualification, and business need.*