Server at Blake Street Clubhouse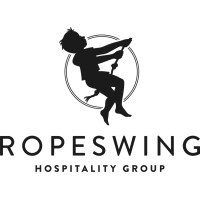 Ropeswing
Bentonville, AR, USA
Posted on Friday, August 11, 2023
What you'll do
Professional, friendly and competent Servers make sure Clubhouse members have a memorable food, beverage and wellness experience. Since the quality of service is crucial to success, Servers must possess clear communication skills, patience, and attentiveness. Servers should be adept at working in fast-paced, unpredictable environments, and work well with all employees and leadership. Servers understand the value of excellent customer service and provide best-in-class service.
Servers may be responsible for serving members inside or outside areas (pool, backyard bar, etc.)
Compensation: $2.63 per hour, plus tips. Minimum $18.00 per hour average guaranteed.
Responsibilities
Seat and greet guests, provide menus and initial service assistance.
Deliver food in a timely manner and attend to member needs throughout the dining process in the dining room, poolside and other event venues.
Prepare dining tables by arranging condiments, kitchenware, menus and other tabletop items.
Help members select dishes by answering questions about foods and drinks, describing house specialties and identifying appropriate drink pairings.
Enter all orders according to guest request through the POS; notify kitchen of any special requests or dietary needs.
Complete necessary side-work, maintaining organization and cleanliness. Close down and reset dining room to prepare for next shift.
Possess in-depth knowledge on the Club's art installations, calendar of activities and local Community events.
Provide general maintenance as needed. For example, bussing tables, sweeping, folding towels, keeping pool area tidy, etc.
Focus on member engagement. Anticipate members' needs. Learn members' individual preferences and be proactive in providing.
Ensure prompt responses to members' inquiries and notify management immediately of supply issues or other concerns.
Self-manage: follow attendance policy, clock in/out appropriately, adhere to dress code, be proactive in accomplishing duties, adhere to Company policies and procedures.
Employment is contingent upon completion of a satisfactory background check.
Qualifications
Must be at least 21 years of age.
2+ years' experience in a high-volume restaurant establishment; clubhouse or resort environment preferred.
Excellent communication and organizational skills; ability to multitask while being detail oriented
Must be able to stand for long periods of time; walks and stands during entire shift
Must be able to work outside in warmer climate for long periods of time, as scheduled.
Basic computer, reading and mathematical skills
Professional and calm demeanor under pressure, and treat others with respect
Flexible schedule; night and weekend work required
---
In our commitment to wellness in the community, Ropeswing is proud to offer a smoke-free environment for all of our guests and employees.

*Ropeswing is an Equal Opportunity Employer, and we value diversity. All employment is based on merit, qualification, and business need.