Dishwasher at Preacher's Son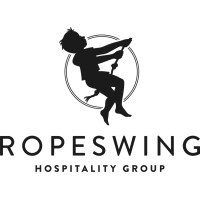 Ropeswing
Bentonville, AR, USA
Posted on Sunday, August 6, 2023
What You'll Do
Dishwashers are responsible for maintaining cleanliness and sanitation standards for china, glassware, tableware, and cooking utensils, using machine and manual cleaning methods. This position also ensures the dishwashing area is maintained as a clean, safe and sanitary area. The Dishwasher may also assist in basic food preparation.
On the job training is provided; no experience required. Our ideal candidate is available to work weekdays and weekends from 2 pm - 10 pm.
Compensation: Starting Pay at $16.00 per hour
Benefits/Perks:
Medical, Dental, Vision Benefits for Full-Time Employees.
401k match for Full-Time/Part-Time Employees after 2 months of service (must be 21 years or older).
Employer paid Short-Term/Long-Term Disability and Life Insurance benefits.
Employee Assistance Program, Bicycle Share Program.
50% discount at Ropeswing establishments for employees and up to 1 guest.
Additional details concerning Benefits/Perks will be provided at time of employment.
Responsibilities
Work with a sense of urgency to keep kitchen moving smoothly.
Sort and rinse dirty dishes, glass, tableware and other cooking utensils and place them in racks to send through dish machine.
Sort and stack clean dishes; carry clean dishes to cook's line and other proper storage areas.
Change dishwater in dish machine every hour.
Wash pots, pans and trays by hand.
Remove trash and garbage to dumpster.
Set up or break down dishwashing area.
Clean and roll/unroll mats.
Fill/empty soak tubs with cleaning/sanitizing solutions.
Sweep/mop floors.
Sweep up trash around exterior of restaurant and garbage dumpster.
Wipe up any spills to ensure kitchen floors remain dry.
Notify manager anytime dish machine wash or rinse cycle falls below safety standard temperatures.
Light food prep.
Other duties as directed.
What You Need to Get the Job Done
Available to work days, nights and weekends.
Willing to be part of a team.
Thoroughness and attention to detail.
Time Management.
Ability to work in a fast-paced environment.
Able to lift and carry heavy kitchen equipment.
Able to stand for long periods of time.
---
In our commitment to wellness in the community, Ropeswing is proud to offer a smoke-free environment for all of our guests and employees.

*Ropeswing is an Equal Opportunity Employer, and we value diversity. All employment is based on merit, qualification, and business need.*