Crew at Pressroom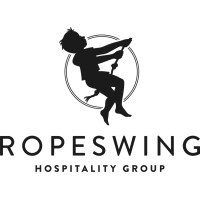 Ropeswing
Bentonville, AR, USA
Posted on Tuesday, July 25, 2023
Benefits/Perks:
Medical, Dental, Vision Benefits for Full-Time Employees.
401k match for Full-Time/Part-Time Employees after 2 months of service (must be 21 years or older).
Employer paid Short-Term/Long-Term Disability and Life Insurance benefits.
Employee Assistance Program, Bicycle Share Program.
50% discount at Ropeswing establishments for employees and up to 1 guest.
What you'll do
Food Runner: They are responsible for ensuring each guest's food order is delivered promptly and without mistakes. The runner will organize food tickets, communicate with kitchen staff to ensure each course is distributed and ready in order, and deliver the completed meals to the guest's table.
Compensation: $10.00 per hour, plus tips.
Follow all instructions from expeditor or chef.
Sort and organize food tickets and communicate to correct kitchen staff member.
Ensure each order is prepared to the restaurant's and guest's specifications before running food to table.
Promptly deliver each course as it is prepared to the correct table and in order. Ensure guest has proper side plate, napkins and utensils.
Communicate clearly any additional orders or needs the guests may have to servers, or expeditor/ chef.
Communicate with servers as to the dining status of tables replace silverware as needed.
Answer guest questions or listen to their concerns share with server.
Remove guests' dirty dishes and utensils and deliver to the kitchen for cleaning.
Greeter: They are a personal representation of the service and overall hospitality of the restaurant. Greeters must enjoy making small talk with guests and be willing to learn patrons' names. The Greeter will provide support, as needed, to Runners, Servers and Bartenders to keep up with busy shifts.
Compensation: $10.00 per hour, plus tips.
Greet customers with a smile as soon as they walk through the door, thank guests as they depart.
Provide patrons with accurate wait time estimates during busy periods.
Maintain a neat, organized front-of-house environment. Manage coat check process (if available).
Seat guests and provide drinking water to tables as needed to ensure ideal speed of service.
Assist with opening/closing tasks and side work as needed.
Be knowledgeable about food and beverage menu.
Be knowledgeable about events/programming on downtown square, sites to see.
In partnership with Management, rotate seating between different stations to ensure even workloads for waitstaff, as needed.
Answer phones and schedule reservations.
Minimum Qualifications
Food Runner/Greeter: 1 year of front-of-house experience in fast-paced, dining environment
Available to work days, nights and/or weekends.
Passion for hospitality and desire to create moments of joy for guests
Professional and calm demeanor under pressure, and treat others with respect
Able to work in a fast-paced restaurant environment
Must have the ability to handle money and operate a POS system
Excellent communication and organizational skills; ability to multitask while being detail oriented
Must be able to stand for long periods of time; walks and stands during entire shift
Basic computer, reading and mathematical skill
---
In our commitment to wellness in the community, Ropeswing is proud to offer a smoke-free environment for all of our guests and employees.

Ropeswing is an Equal Opportunity Employer, and we value diversity. All employment is based on merit, qualification, and business need