Barback at Preacher's Son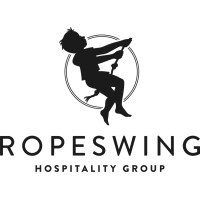 Ropeswing
Bentonville, AR, USA
Posted on Tuesday, June 27, 2023
What you'll do
The Barback will assist in cleaning the bar, preparing garnishes, ensuring the bar is well stocked with napkins, straws, glassware, garnishes, and all other necessities, and taking on other duties to support the Bartender.
Compensation: $5.00 per hour, plus tips from Bartender tip-out
Benefits/Perks:
Medical, Dental, Vision Benefits for Full-Time Employees.
401k match for Full-Time/Part-Time Employees after 2 months of service (must be 21 years or older).
Employer paid Short-Term/Long-Term Disability and Life Insurance benefits.
Employee Assistance Program, Bicycle Share Program.
50% discount at Ropeswing establishments for employees and up to 1 guest.
Responsibilities
Assisting with opening and closing duties, such restocking the bar with garnishes, straws, and napkins, ensuring that Bartenders have clean towels, glassware, etc.
Ensuring bar is well-stocked with ice, liquor, wine, and beer.
Checking taps and appliances to confirm that they are working properly, making minor repairs or changing out kegs, if needed.
Keeping the bar clean by wiping down surfaces, sweeping and mopping, removing soiled glassware, scrubbing coolers and storage areas, and emptying trash receptacles.
Learning about menu items and memorizing cocktail recipes.
Taking orders, preparing drinks, opening tabs, and processing payments especially during peak hours.
Self-manage. Follow attendance policy, clock in/out appropriately, adhere to dress code, be proactive in accomplishing duties, adhere to Company policies and procedures.
All other duties as assigned.
Qualifications
Must be at least 21 years or older.
Able to work in a fast-paced bar environment.
Knowledge of workplace safety procedures.
Knowledge of menu items, including beers, wines, cocktails, and liquors.
Excellent communication and organizational skills; ability to multitask while being detail oriented.
Must have the ability to handle money and operate a POS system.
Basic computer, reading and mathematical skills.
Professional and calm demeanor under pressure, and treat others with respect.
Ability to meet physical and scheduling demands of the position, including, walking, standing, or lifting heavy items for extended periods and working nights and/or weekends.
---
In our commitment to wellness in the community, Ropeswing is proud to offer a smoke-free environment for all of our guests and employees.

*Ropeswing is an Equal Opportunity Employer, and we value diversity. All employment is based on merit, qualification, and business need.