Human Resources Generalist at Ropeswing Hospitality Group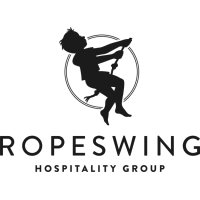 Ropeswing Hospitality Group
People & HR
Bentonville, AR, USA
Posted on Tuesday, February 28, 2023
About The Role:
The Ropeswing Hospitality Group Human Resources (HR) Generalist manages the day-to-day operations of the Human Resource department. The HR Generalist manages the administration of the human resources policies, procedures, and programs. The HR Generalist carries out responsibilities in the following functional areas: Human Resource Information Systems (HRIS), Recruitment, Employee Relations, Change Management, Benefits,Compensation, and Organizational Development.
This is a salaried, exempt position and reports directly to the Director of Human Resources.
Salary is commensurate with experience.
Benefits/Perks:
Medical, Dental, Vision Benefits for Full-Time Employees
401k match after 2 months of service (must be 21 years or older)
Employer paid Short-Term/Long-Term Disability and Life Insurance benefits
Paid Time Off + 11 Company Holidays
Maternity/Paternity Leave + Bereavement Leave
Cell-Phone Allowance
Annual Bonus Potential
Employee Assistance Program, Bicycle Share Program
50% discount at Ropeswing establishments for employees and up to 1 guest
Flexible work arrangements
Additional details concerning Benefits/Perks will be provided at time of employment.
Essential Functions & Duties:
Assists with the development and administration of programs, procedures, and guidelines to help align the workforce with the strategic goals of the company.
Assists to establish departmental measurements that support the accomplishment of the company's strategic goals.
Maintains employee-related databases. Prepares and analyzes reports that are necessary to carry out the functions of the department and company. Prepares periodic reports for management, as necessary or requested.
Answers frequently asked questions from applicants and employees relative to standard policies, benefits, hiring processes, leave of absences, etc.; refers more complex questions to appropriate senior-level HR staff or management.
Acts as a liaison between the organization and external benefits providers and vendors, which may include health, disability, and retirement plan providers.
Assists with the implementation of the performance management system that includes performance development plans and employee development programs.
Oversees recruitment process for exempt and nonexempt employees and interns using the standard recruiting and hiring practices and procedures necessary to recruit and hire a superior workforce.
Partners with management to communicate Human Resources policies, procedures, programs, and laws.
Recommends employee relations practices necessary to establish a positive employer-employee relationship and promote a high level of employee morale and motivation.
Executes investigations when employee complaints or concerns are brought forth; refers more complex questions to appropriate senior-level HR staff or management.
Advises managers and supervisors about the steps in the progressive discipline system of the Company. Counsels managers on employment issues including disciplinary actions up to terminations.
Assists with the implementation of company safety and health programs. Tracks and posts OSHA-required data and files reports.
Assists with the monitoring of the Company wage and salary structure and the variable pay systems within the Company including bonuses and raises.
Provides competitive market research and prepares pay studies to help establish pay practices and pay bands that help to recruit and retain superior staff.
Provides payroll processing backup support. Partners with accounting and payroll to maintain the payroll database.
Assists with employee communication and feedback through Company meetings, suggestion programs, employee satisfaction surveys, newsletters, employee focus groups, one-on-one meetings, and Intranet use.
Helps to monitor the organization's culture so that it supports the attainment of the Company's goals and promotes employee satisfaction.
Complies with all existing legal and government reporting requirements; including any related to the Equal Employment Opportunity (EEO), the Americans With Disabilities Act (ADA), the Family and Medical Leave Act (FMLA), Employee Retirement Income Security Act (ERISA), the Department of Labor, Worker's Compensation, Occupational Safety and Health Administration (OSHA), and so forth.
Qualifications:
Minimum of a Bachelor's degree or equivalent in Human Resources, Business, Organization Development or equivalent.
Minimum 5 years of progressive, full-spectrum HR experience preferred.
Strong knowledge of employment laws and regulations and compliance standards required.
Previous HR experience in the Hospitality or Restaurant industry preferred.
Experience in the administration of benefits and compensation programs and other Human Resources programs.
Excellent computer skills in a Microsoft Windows environment. Must include Excel and demonstrated skills in database management and record keeping.
Effective oral and written communication.
Excellent interpersonal and coaching skills.
Evidence of the practice of a high level of confidentiality.
Excellent organizational skills.
Employment contingent upon completion of a satisfactory background check.
---
In our commitment to wellness in the community, Ropeswing is proud to offer a smoke-free environment for all of our guests and employees.

*Ropeswing is an Equal Opportunity Employer, and we value diversity. All employment is based on merit, qualification, and business need.*