RN-Registry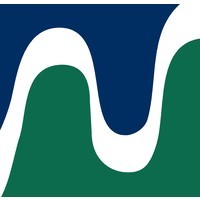 Northwest Health
Siloam Springs, AR, USA
Posted on Monday, November 7, 2022
Do you want to be a valued member of a team who plays a critical role in providing excellent care to patients a hospital setting? If so, consider joining our team as an RN-Registry at our Siloam Springs Regional Hospital. Evaluating assigned patient and plansPerforming various patient tests and administering medications within the scope of practiceTeaching patients and families to understand conditions, medications, and self- care skillsAssessing behavioral and physiologic status of the post anesthesia patient populationDeveloping, modifying, and integrating the patient's plan of careEstablishing individualized patient goals
Do you want to be a valued member of a team who plays a critical role in providing excellent care to patients a hospital setting? If so, consider joining our team as an RN-Registry at our Siloam Springs Regional Hospital.
Key responsibilities of this role include:
Evaluating assigned patient and plans
Performing various patient tests and administering medications within the scope of practice
Teaching patients and families to understand conditions, medications, and self- care skills
Assessing behavioral and physiologic status of the post anesthesia patient population
Developing, modifying, and integrating the patient's plan of care
Establishing individualized patient goals
Key qualifications to be considered for this include:
License to practice as an RN in the state of Arkansas
Current BLS (through American Heart Association), ACLS and PALS certification at start or acquired within first 90 days of employment
About Northwest Health
Northwest Health provides inpatient, outpatient, diagnostic imaging, medical, surgical and emergency services to the Bentonville, Springdale, Fayetteville, Johnson and Siloam Springs communities in northwestern Arkansas. We are your family, friends and neighbors, and we work with and for our community to provide quality healthcare.
With a combined active medical staff of more than 540 physicians, 2,200 employees and 487 beds, Northwest Health is one of the largest health networks in Northwest Arkansas with five hospitals and over thirty clinics. Our hospitals include:
Northwest Medical Center - Bentonville
Northwest Medical Center - Springdale
Siloam Springs Regional Hospital
Northwest Health Physicians' Specialty Hospital
Willow Creek Women's Hospital
Northwest Arkansas is one of the fastest growing and most dynamic regions in America—a perfect blend of urban sophistication and small town charm. If you aren't local and haven't already discovered this, check out www.northwestarkansas.org to see why NWA keeps winning awards as a best place to live.
We are an Equal Opportunity Employer (M/F/M/V) and welcome you to apply.