Campus Security Officer I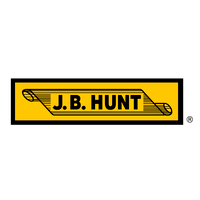 J.B. Hunt Transport
Lowell, AR, USA
Posted on Saturday, November 18, 2023
Job Title:
Campus Security Officer I
Department:
Administration, Facilities & Secretarial
Country:
United States of America
State/Province:
Arkansas
City:
Lowell
Full/Part Time:
Full time
Job Summary:
Under routine supervision, this position is responsible for maintaining the security, safety and well-being of all personnel and visitors at corporate (NWA) locations. The incumbent will also protect JBH's corporate assets relative to theft, assault, fire, and other safety issues. This position Is may complete additional safety training classes as assigned by management.
Job Description:
Hours: 6am-6pm Thursday - Saturday, and every other Wednesday
Compensation: $16.25
Key Responsibilities:
Adhere to Security systems, technologies, operating standards, and procedures. Enforce company policies in a fair, consistent, and professional manner

Respond to emergency events as needed

Provide security measures and assistance to employees and visitors when incidents occur

Perform Building patrols to check for unsafe conditions, hazards, security violations, blocked exits/entrances, and unauthorized personnel. Create patrol logs noting any unusual activity. Report issues to management as appropriate

Grant access to employees and enforce employee identification procedures on the corporate campus. Create & log temporary security credentials to assist employees and visitors in complying with this procedure

Identify and write reports on accidents, incidents, or suspicious activities. Maintain log of local issues, thefts, or lost/misplaced equipment while documenting all details of the event

Serve as first point-of-contact for law enforcement / court officials. Notify management on the nature of the contact as soon as possible

Provide a helpful, polite, and professional attitude to all personnel that meet the incumbent. Effectively communicate JBH procedure with employees, visitors, vendors, and third parties

Comply with post-specific responsibilities across the NWA campus

Other duties as assigned
Qualifications:
Minimum Qualifications:
High School Diploma or GED equivalent with 1 year of security-related experience and/or training; ability to pass a background check

Preferred Qualifications:
Experience in security, military and/or law enforcement

CPR Certification

Skills & Abilities:
Ability to communicate (written and verbal) effectively
Ability to fulfill physical requirements of position
Ability to maintain professionalism while dealing with difficult individuals
Ability to make independent time-sensitive decisions
Ability to remain objective
Ability to work both individually and as a team
Customer Service skills
Experience working in a fast-paced environment
Interest in learning new technologies/software applications
Knowledge of basic employee safety
Proficient time management skills
Reporting skills
Surveillance skills
Willingness to work night shifts
Education:
GED (Required), High School (Required)
Work Experience:
Military, Security, Security Administration, Security Operations, Transportation/Logistics
Job Opening ID:
00528279 Campus Security Officer I (Open)
"This job description has been designed to indicate the general nature and level of work performed by employees within this classification. It is not designed to contain or be interpreted as a comprehensive inventory of all duties, responsibilities and qualifications required of employees assigned to this job.
To perform this job successfully, an individual must be able to perform each essential duty satisfactorily. The requirements are representative of the knowledge, skill, and/or ability required. Reasonable accommodations may be made to enable individuals with disabilities to perform the essential functions."
J.B. Hunt Transport, Inc. is committed to basing employment decisions on the principles of equal employment opportunity without regard to race, color, religion, sex, sexual orientation, gender identity, national origin, age, persons with disabilities, protected veterans or other bases by applicable law.