Systems Analyst II, Workday HR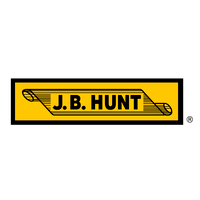 J.B. Hunt Transport
IT, People & HR
Location unavailable
Posted on Saturday, November 11, 2023
Job Title:
Systems Analyst II, Workday HR
Department:
IT, Telecom & Internet
Country:
State/Province:
City:
Full/Part Time:
Full time
Job Summary:
Under general supervision, this position is responsible for providing overall support to the design, configuration, development, implementation and ongoing maintenance of ERP and CRM applications.
Job Description:
Key Responsibilities:
Perform ongoing maintenance and support on business systems and applications including software installations, upgrades, compliance updates, program coding, maintenance, backing-up data and administering security/access protocols.
Perform general application configuration, deployment and data maintenance, including security configuration and product functionality review to ensure systems and applications are working efficiently and effectively.
Support implementations and/or updates of business systems and applications; execute periodic system changes.
Define system requirements for new and/or updated functionality and configuration • Identify, design and develop tools and technology needed for business measures and metrics.
Perform and provide guidance on system testing of functionality on behalf of the business users and work with super users to establish a comprehensive training and deployment plan.
Support the communication with adjacent technology teams regarding integrations of the business systems and applications into all business processes and vendors.
Partner with other internal departments, business units and senior management to ensure the effective implementation of technology policies.
Contribute to the design and development of new technology and applications based on identified business and functional requirements.
Contribute ideas and/or content to incorporate system policies and procedures.
Provide functional expertise and knowledge of the existing business practices as well as reconciling those requirements to new system capabilities and scope.
Provide support as needed for project teams to ensure functional capability is understood for driving successful project outcomes
Qualifications:
Minimum Qualification:
Bachelor's Degree in Human Resources, Business Administration, Information Systems/Computer Science, Accounting, Economics or related field, plus 1 year of relevant experience;
OR 3 years experience with associated 3rd-party platforms (ERP, CRM);
OR 6 years combined relevant experience, education or training.

Preferred Qualification:
Bachelor's Degree in Human Resources, Business Administration, Information Systems/Computer Science, Accounting, Economics, or related field;
4-6 years of related experience in ERP or CRM systems.
Experience with Human Resources, Payroll, Finance, Sales, or Customer Experience
Experience in ERP business process configuration

Skills & Abilities:
Ability to analyze and interpret data
Ability to accurately analyze situations and reach productive decisions based on informed judgment
Strong collaborative, analytical, problem solving, consultancy, and communication skills
Knowledge of basic security configuration and delivered and custom organizations.
Strong and broad functional knowledge of benefits, compensation, talent acquisition, talent management and organization development functions/processes to accomplish human resources applications objectives.
Ability to create, load, and troubleshoot EIBs, configure and modify business processes, configure and maintain performance reviews, build and modify custom Workday reports and calculated fields
Excellent troubleshooting skills
Ability to work in a fast paced, complex environment, handle multiple tasks, set priorities and meet deadlines.
Education:
Bachelors: Accounting, Bachelors: Business Administration/Management, Bachelors: Economics, Bachelors: Human Resources Management, Bachelors: Information Technology
Work Experience:
Information Technology/Systems
Certifications:
Job Opening ID:
00529878 Systems Analyst II, Workday HR (Evergreen) (Open)
"This job description has been designed to indicate the general nature and level of work performed by employees within this classification. It is not designed to contain or be interpreted as a comprehensive inventory of all duties, responsibilities and qualifications required of employees assigned to this job.
To perform this job successfully, an individual must be able to perform each essential duty satisfactorily. The requirements are representative of the knowledge, skill, and/or ability required. Reasonable accommodations may be made to enable individuals with disabilities to perform the essential functions."
J.B. Hunt Transport, Inc. is committed to basing employment decisions on the principles of equal employment opportunity without regard to race, color, religion, sex, sexual orientation, gender identity, national origin, age, persons with disabilities, protected veterans or other bases by applicable law.