Safety Compliance Support I (Nights)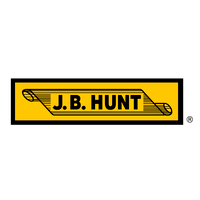 J.B. Hunt Transport
Customer Service, Legal
Lowell, AR, USA
Posted on Saturday, November 11, 2023
Job Title:
Safety Compliance Support I (Nights)
Department:
Administration, Facilities & Secretarial
Country:
United States of America
State/Province:
Arkansas
City:
Lowell
Full/Part Time:
Full time
Job Summary:
Under close supervision, this position is responsible for a limited variety of administrative duties for the safety/compliance group involving compiling and arranging data, processing and coding documents, and maintaining records and files for DOT compliance and company regulations. Routines are generally prescribed and supervision is readily available.
Job Description:
Schedule:
Monday - Thursday 4pm - 12am, and Friday 2pm - 10pm
Key Responsibilities:
Compose limited electronic documentation for safety and compliance personnel using internal and external systems required for Company policies and DOT regulations
Gather and maintain all required DOT and Company paperwork for applicants using multiple systems ensuring DOT requirements are met post hire
Communicate with Driver Personnel, Safety, Operations and the driver to ensure all onboarding process are completed
Review documentation, audit files, and solve basic problems--driver qualification, hours of service, DOT Regulations, interpretation and informed regulation decisions
Maintain specific documentation for internal or governmental regulations and standards
Assist with coordination of managers and/or drivers in the field by phone or email to ensure compliance with DOT regulations and certifications
Qualifications:
Minimum Qualifications:
High School Diploma or GED equivalent with up to 1 year of relevant experience.
Preferred Qualifications:
Experience or interest in law enforcement or relevant areas preferred
Ability to type quickly and accurately
Communication skills
Data entry experience
Detail-oriented
Knowledge of DOT Regulations and Company Policy.
Education:
GED (Required), High School (Required)
Work Experience:
Clerical/Administrative, Compliance, Safety, Security
Job Opening ID:
00525858 Safety Compliance Support I (Nights) (Open)
"This job description has been designed to indicate the general nature and level of work performed by employees within this classification. It is not designed to contain or be interpreted as a comprehensive inventory of all duties, responsibilities and qualifications required of employees assigned to this job.
To perform this job successfully, an individual must be able to perform each essential duty satisfactorily. The requirements are representative of the knowledge, skill, and/or ability required. Reasonable accommodations may be made to enable individuals with disabilities to perform the essential functions."
J.B. Hunt Transport, Inc. is committed to basing employment decisions on the principles of equal employment opportunity without regard to race, color, religion, sex, sexual orientation, gender identity, national origin, age, persons with disabilities, protected veterans or other bases by applicable law.