Road Maintenance Coordinator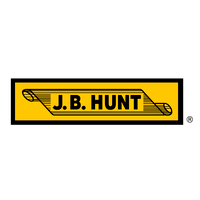 J.B. Hunt Transport
Lowell, AR, USA
Posted on Friday, October 6, 2023
Job Title:
Road Maintenance Coordinator
Department:
Production & Skilled Trades
Country:
United States of America
State/Province:
Arkansas
City:
Lowell
Full/Part Time:
Full time
Job Summary:
Under direct supervision, the position is responsible for answering incoming breakdown calls and resolving equipment issues with our drivers and vendors. The incumbent is required to make safe, cost effective decisions to facilitate quick repairs in order to maximize equipment utilization. Must receive management approval for repair expenditures exceeding $500.00.
Job Description:
Come join a team where family comes first and safety matters!
40 hours guaranteed!
Additional benefits:
401(k) matching
Employee assistance program
Vacation, Sick, & Personal time
Paid Holidays
Paid Parental Leave
Medical, Dental and Vision
Be proud to come to work in a clean professional environment with vast opportunities for growth and advancement!!
Key Responsibilities
Assist company drivers or leased owner-operators with vehicle repairs, tires, fuel, advances and repair instructions by promptly answering incoming calls, gathering necessary information and routing them to company facilities or to an approved vendor for equipment repairs
Provide follow up to ensure problems have been handled in a timely manner
Maintain contact with the driver and vendors to ensure the repairs will be completed quickly and update Operations personnel as to equipment status
Locate the appropriate vendor closest to the breakdown to ensure minimum wait time, competitive pricing, and quality repairs to minimize cost; must receive management approval for repair expenditures exceeding $500.00
Quickly resolve tire and equipment issues related to breakdown, repair, and roadside assistance to ensure quality and safety of repairs, minimize cost, and maximize equipment utilization
Qualifications:
Minimum Qualifications:
High school diploma or GED equivalent; up to 1 year of related experience and/or training OR equivalent combination of education and experience.
Preferred Qualifications:
Automotive and/or diesel mechanic knowledge
Ability to communicate (written and verbal) effectively
Ability to establish and maintain effective relationships with personnel, customers and vendors
Ability to exercise discretion
Ability to make time-sensitive decisions
Ability to manage multiple priorities
Ability to multitask
Ability to work both independently and as part of a team
Basic deductive reasoning skills
Customer Service skills
Decision making skills
Experience with collecting/documenting information
Experience working in a fast-paced environment
Interest in learning new technologies
Proficient active listening skills
Proficient time management skills
Solution-oriented.
Education:
GED (Required), High School (Required)
Work Experience:
Transportation/Logistics
Job Opening ID:
00525033 Road Maintenance Coordinator (Evergreen) (Open)
"This job description has been designed to indicate the general nature and level of work performed by employees within this classification. It is not designed to contain or be interpreted as a comprehensive inventory of all duties, responsibilities and qualifications required of employees assigned to this job.
To perform this job successfully, an individual must be able to perform each essential duty satisfactorily. The requirements are representative of the knowledge, skill, and/or ability required. Reasonable accommodations may be made to enable individuals with disabilities to perform the essential functions."
J.B. Hunt Transport, Inc. is committed to basing employment decisions on the principles of equal employment opportunity without regard to race, color, religion, sex, sexual orientation, gender identity, national origin, age, persons with disabilities, protected veterans or other bases by applicable law.