Trailer Technician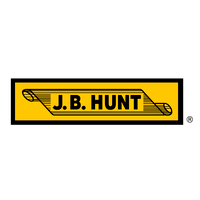 J.B. Hunt Transport
Lowell, AR, USA
Posted on Friday, August 11, 2023
Job Title:
Trailer Technician
Department:
Maintenance
Country:
United States of America
State/Province:
Arkansas
City:
Lowell
Full/Part Time:
Full time
Job Summary:
Under routine supervision, this position is responsible for performing intermediate level maintenance, service, and repair of J.B. Hunt trailers, containers, chassis and other equipment. Technicians must be able to troubleshoot issues and complete all fleet maintenance processes and ensure that units meet J. B. Hunt specifications at all times. This position has the possibility to work outdoors, in the elements, or across multiple shifts including nights and/or weekends in addition to overtime; it requires full-time attendance.
Job Description:
Come join a team where family comes first and safety matters!
New Competitive Pay Scales!
10% Shift Differential Potential
$150 Yearly Boot Allowance
40 hour guaranteed
Our Lowell location has been 3-year accident free! Win a yearly monetary award!

Additional benefits:
Uniforms
401(k) matching
Employee assistance program
Vacation, Sick, & Personal time
Paid Holidays
Paid Parental Leave
Medical, Dental and Vision
Be proud to come to work in a clean professional environment with vast opportunities for growth and advancement!
Applicants can be considered for I, II, or Sr. Trailer Technician depending on verified years of experience and position availability.
Key Responsibilities:
Demonstrate proficient knowledge of preventative maintenance, replacement of parts/components, and more difficult repairs as it pertains trailer maintenance, air brake systems and FHWA Inspections May aid in the troubleshooting and repair of specialized trailer equipment such as refrigerated units May assist with the onboarding and mentoring of new Trailer Technician trainees
Participate in Original Equipment Manufacture training for OE repairs
Troubleshoot trailer issues; work independently and seek assistance as needed
Understand and effectively follow all shop safety procedures
Maintain professional communication with JB Hunt personnel and customers at all times
Accurately perform intermediate level repairs to company and manufacturer's specifications, complete work orders, and demonstrate understanding of company requirements for standard repair times (SRT) and warranty guidelines
Qualifications:
Minimum Qualifications:
18 years of age.

1-2 years of

experience in Semi-Trailer maintenance and repair and/or training, or equivalent combination of education and experience;

willingness to work outdoors, in the elements, on 1st shift and/or weekends if needed.

Basic tools are required to successfully perform this role. These tools must be supplied by the employee in most locations. Employees without their own tools may obtain them through toolbox purchase program.
Preferred Qualifications:
High School Diploma or GED equivalent.

Ability to communicate (written and verbal) effectively
Ability to fulfill physical requirements (lift/move appliance up to 50 pounds)
Ability to multitask
Ability to read documents and/or information in English
Ability to wear appropriate work attire (protective gear/PPE)
Ability to work both independently and as part of a team
Knowledge of ABS systems
Proficient active listening skills
Proficient computer skills and/or comfortable working with a computer
Proficient deductive reasoning skills
Proficient organizational skills
Proficient problem-solving skills
Proficient time management skills
Proficient welding skills (MIG and stick)
Self-motivation.
Education:
GED, High School
Work Experience:
Maintenance
Certifications:
Job Opening ID:
00517731 Trailer Technician (Open)
"This job description has been designed to indicate the general nature and level of work performed by employees within this classification. It is not designed to contain or be interpreted as a comprehensive inventory of all duties, responsibilities and qualifications required of employees assigned to this job.
To perform this job successfully, an individual must be able to perform each essential duty satisfactorily. The requirements are representative of the knowledge, skill, and/or ability required. Reasonable accommodations may be made to enable individuals with disabilities to perform the essential functions."
J.B. Hunt Transport, Inc. is committed to basing employment decisions on the principles of equal employment opportunity without regard to race, color, religion, sex, sexual orientation, gender identity, national origin, age, persons with disabilities, protected veterans or other bases by applicable law.