FEED MILL SCALE LOADOUT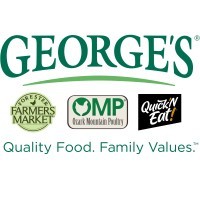 George's
Springdale, AR, USA
Posted on Wednesday, May 24, 2023
We are hiring for a Scale Loadout Position for our Feed Mill located in Springdale, AR.
Pay Range: $15.00 up to $17.00 an hour
If you enjoy moving around during the day and maintaining a clean space this is a great job for you!
We honor tenure from your previous employer!
Join our TEAM today!
SUMMARY: The Feed Mill Scale Loadout team member completes the load out of trucks in the assigned feed mill.
ESSENTIAL DUTIES AND RESPONSIBILITIES include, but are not limited to, the following:
· Perform and monitor proper documentation of the loadout process.
· Operate equipment such as forklifts, loaders, etc.
· Climb ladders and working at heights on top of facility.
· Operate and monitor bulk receiving system.
· Perform daily inspect of equipment.
· Assist with other tasks as requested or assigned by management.
SUPERVISORY RESPONSIBILITIES
This position will/will not have supervisory responsibility.
EDUCATION and/or EXPERIENCE
Required
High school diploma or equivalent
Basic understanding on computers, math comprehension
Mechanical aptitude in previous work history
Preferred
Previous feed mill experience.
Position Information
Company: Georges Inc
Position: FEED MILL SCALE LOADOUT
Status: Full Time
Shift: Second (Afternoon)
Req #: 8966776
Date Posted: May 23, 2023
Location: 200 W. Robinson Avenue, Springdale, US, AR, 72764
Job Category: Live Operations