BROILER CARETAKER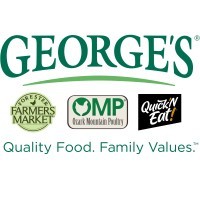 George's
Springdale, AR, USA
Posted on Friday, May 5, 2023
SUMMARY: The Broiler Caretaker will monitor the chickens' health, acting on any signs of disease or injury. While raising the chicks, will track food and water consumption, to grow healthy chickens for meat processing.
Applicants must apply as a two-person team. The successful pair of applicants will work in tandem to care for broilers on a company owned farm. Housing is provided, as caretakers are required to live on the assigned farm.
ESSENTIAL DUTIES AND RESPONSIBILITIES include, but are not limited to, the following:
· Ensure cleanliness of farm and premises.
· Make sure farmhouses are ready before every flock.
· Monitor birds' health throughout every flock to ensure optimal performance of the flocks.
· Make sure to pick up dead birds every day.
· Clean rooms and equipment/facility maintenance.
· Caretakers will work closely with Service Techs and Farm Manager to provide the best atmosphere for the birds.
· Keep up to date flock's reports.
· Ensure Animal Welfare Guidelines and Biosecurity Protocols are followed.
SUPERVISORY RESPONSIBILITIES
This position will not have supervisory responsibility.
EDUCATION and/or EXPERIENCE
· Required
o Previous farm labor experience.
· Preferred
o Previous poultry processing experience
o High School diploma or equivalent.
Position Information
Company: Georges Inc
Position: BROILER CARETAKER
Status: Full Time
Shift: First (Day)
Req #: 8882268
Date Posted: May 04, 2023
Location: 401 W. Robinson Avenue, Springdale, US, AR, 72764
Job Category: Live Operations