Grain Materials Coordinator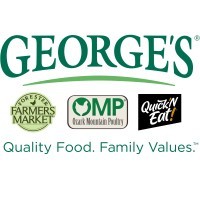 George's
Springdale, AR, USA
Posted on Friday, April 14, 2023
SUMMARY: The Grain Materials Coordinator performs purchasing support related to invoicing and tracking vendor payments. This position will coordinate purchase orders, contracts, receipts, deliveries, logistics, reports and communications. The Grain Materials Coordinator also authorizes payments and processes settlements.
ESSENTIAL DUTIES AND RESPONSIBILITIES include, but are not limited to, the following:
Process receipt tickets for feed ingredients for George's Inc. feed milling facilities.
Balance receipt documents to purchase orders.
Authorize purchase orders and invoices for forwarding to Accounts Payable.
Maintain timely and accurate digital records of all receipts, invoices, and purchase orders.
Interact with feed milling personnel, vendors, and accounting personnel to achieve and maintain accurate cost information.
Support other Feed Ingredient Purchasing personnel in efforts to deliver quality ingredients in the most cost-effective manner possible.
SUPERVISORY RESPONSIBILITIES
This position will not have supervisory responsibility.
EDUCATION and/or EXPERIENCE
Required
High school diploma
Excellent communication skills, both verbal and written
Excellent Microsoft Office skills
Preferred
o Purchasing experience
Position Information
Company: Georges Inc
Position: Grain Materials Coordinator
Status: Full Time
Shift: First (Day)
Req #: 8802356
Date Posted: April 13, 2023
Location: 2790 S. Thompson, Suite 200, Springdale, US, AR, 72764
Job Category: Procurement