MAINTENANCE LEAD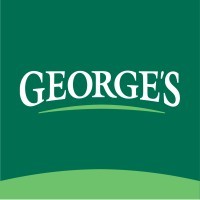 George's Inc.
Springdale, AR, USA
Posted on Saturday, November 18, 2023
SUMMARY: The Maintenance Team Leader leads maintenance teams responsible for repair of electrical; plumbing; heating, ventilation, and air conditioning (HVAC); carpentry; painting; and other building systems.
ESSENTIAL DUTIES AND RESPONSIBILITIES include, but are not limited to, the following:
· Oversees work of assigned maintenance team members.
· Assists with the planning and preparation of training and orientation for new maintenance team members.
· Evaluates machinery, equipment and facilities to determine maintenance or repairs that need to be performed.
· Works with maintenance supervisor and/or manager to plan work priorities, obtain necessary supplies and assess skills needed to complete tasks.
· Collaborates wit team members to discuss upcoming work assignments; delegates assignments based on team members skills and experience.
· Ensures maintenance and repair work is completed safely, effectively and in a timely manner.
· Inspects work performed by team members.
· Tracks and logs workers time, materials, and other resources used for inventory purposes.
· Works with maintenance supervisor to coordinate topics for safety meetings.
· Performs other related duties as assigned.
SUPERVISORY RESPONSIBILITIES
This position will not have supervisory responsibility.
EDUCATION and/or EXPERIENCE
· Required
o High School Diploma or equivalent
5+ years of experience in machine maintenance, building maintenance, preventative maintenance, carpentry, electrical, heating, and cooling systems, plumbing and/or electrical
o Basic welding experience
o Able to read and interpret technical manuals, blueprints and schematics
o Have or obtain tools needed to perform the above tasks
o Operational knowledge of common hand, power, and industrial tools
o Valid Driver's License
Position Information
Company: Georges Inc
Position: MAINTENANCE LEAD
Status: Full Time
Shift: Third (Night)
Req #: 9507899
Date Posted: November 17, 2023
Location: 1306 N. Kansas Street, Springdale, US, AR, 72764
Job Category: Production - Technical