Manager - Safety Manager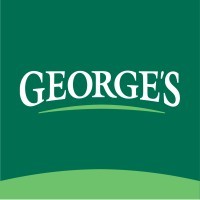 George's Inc.
Springdale, AR, USA
Posted on Tuesday, November 14, 2023
Ideal candidate must have managing and safety related experience.
SUMMARY: The Safety Manager provides safety leadership and strategic direction by leading the plant's safety continuous improvement efforts. This position supports and advises site management regarding the safety management system. Responsibilities include formulate a proactive, local safety strategy that drives the plant to become sustainable, healthy, and safe operationally.
ESSENTIAL DUTIES AND RESPONSIBILITIES include, but are not limited to, the following:
Participate in developing a vision for safety, which includes continual enhancement of established programs and consistent implementation of new programs within a team environment.
Be involved in the effort to eliminate, prevent, or reduce the occurrence of safety, health and medical issues.
Facilitate the development and maintenance of behaviors, attitudes, and a safety culture that supports the goals and behaviors and actions of George's and will act as a change agent to accelerate best practice sharing within the facility.
Direct the safety programs for the site; recommend the design and implementation of new programs to minimize company losses due to accidents; measure effectiveness of programs.
Lead the compliance with OSHA regulations and OSHA/George's Ergonomic program; inspect machinery, equipment and working conditions to ensure compliance with OSHA; maintain OSHA file and support documents.
Accompany OSHA inspector on plant inspections; regularly inspect and review plant operations to assure compliance of all permits, operation and equipment with state and federal regulations; report any potential violations and recommends corrections as needed.
Analyze accident statistics to establish necessary precautions and changes needed for plant safety; communicates safety policy and procedure changes to management personnel.
Ensure that all health and safety policies, procedures and practices are reviewed on an annual basis, or as changes and updates are required by practices or regulation, and are completed in a timely manner.
Conduct safety inspections and procedural audits in the field and take immediate corrective action if required; review all safety areas to review policies, determine causes, identify corrective actions and conducts training in areas such as: ergonomics, emergency response team, lockout/tag out, hazard communication, and personal protective equipment; investigate all safety related incidents, reviews incident reports and completes necessary reports for insurance carrier, risk management system and corporate safety office.
SUPERVISORY RESPONSIBILITIES
This position will have supervisory responsibility.
EDUCATION and/or EXPERIENCE
Required

7+ years of management experience in environmental, safety, and sustainability OR Bachelor's degree in a related field with 3 years of relevant experience.

Strong knowledge of safety regulations (OSHA, hazard communications, accident investigation and safety training methods)
Position Information
Company: Georges Inc
Position: Manager - Safety Manager
Status: Full Time
Shift: First (Day)
Req #: 9495702
Date Posted: November 08, 2023
Location: 701 Porter Avenue, Springdale, US, AR, 72764
Job Category: Human Resources