WASTEWATER TECHNICIAN - UNLICENSED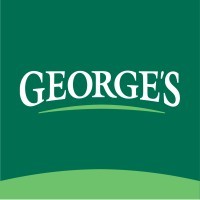 George's Inc.
Springdale, AR, USA
Posted on Friday, November 10, 2023
SUMMARY: The Wastewater Technician – Unlicensed performs morning and evening operational checks for flow, chemical feed, pH, temperature, residual chlorine, and other checks as required. The Wastewater Technician will also learn and utilize the standard operating procedures to perform process control lab testing for applicable State and local requirements.
ESSENTIAL DUTIES AND RESPONSIBILITIES include, but are not limited to, the following:
· Inventory, mix, fill and maintain chemicals and flow readings.
· Monitor pH levels (water storage tank pH, pre-coagulation pH and discharge pH)
· Perform minor mechanical maintenance to include preventative maintenance.
· Perform sample collection, laboratory testing, and analysis required to operate the plant.
· Assist other operation personnel in keeping a clean and safe workplace, including the buildings and offices.
· Record and interpret meter and gauge readings, adjust influent flow, log discharge flow, and maintain operating logs.
· Control of sludge wasting and removal from facility.
· Observe and assist other wastewater technicians performing various tasks to gain knowledge and experience.
SUPERVISORY RESPONSIBILITIES
This position will not have supervisory responsibility.
EDUCATION and/or EXPERIENCE
o High School diploma
Alternating weekend work is required for preventative maintenance on the facility and equipment.
Position Information
Company: Georges Inc
Position: WASTEWATER TECHNICIAN - UNLICENSED
Status: Full Time
Shift: First (Day)
Req #: 9488316
Date Posted: November 09, 2023
Location: 701 Porter Avenue, Springdale, US, AR, 72764
Job Category: Production