*GENERAL LABOR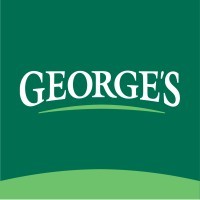 George's Inc.
Springdale, AR, USA
Posted on Saturday, November 4, 2023
We are hiring for all General Labor Positions at our Further Processing plant located on Porter Avenue in Springdale, AR.
Pay Range: $15.00 up to $20.00 an hour
We honor tenure from your previous employer!
Join our TEAM today!
SUMMARY: The General Labor Production role is responsible for safely and efficiently performing various duties within the production plant floor to ensure daily operational business needs are met. General Labor Production team members may have to rotate between departments and/or workstations.
ESSENTIAL DUTIES AND RESPONSIBILITIES include, but are not limited to, the following:
Work in different areas of the poultry processing plant this includes first processing, debone and/or second processing

Work in a rotation of different position on a line or between departments

Work at a pace to ensure production flow is maintained

Maintain a safe work environment

Maintain satisfactory attendance and job performance in accordance with company policies and procedures

All other duties as assigned
EDUCATION and/or EXPERIENCE
Required
High school diploma or equivalent preferred but not required
Must be 18 years or older
Must be eligible to work in the United States
No prior experience required; previous poultry or meat processing experience preferred

Follow verbal and written instructions
PHYSICAL and WORK ENVIRONMENTAL FACTORS
Cold, damp wet environment with temperatures ranging from 40 to 90 degrees
Work while wearing and utilizing required PPE
Stand/walk 100% of work day
Exposure to varying noise levels
Bend, stoop and lift various weights as needed
Climb stairs, frequently stoop, kneel, and/or bend
Exposure to strong raw and rendering odors
Exposure to spice odors and/or chemical odors
Bending, twisting, stacking, pushing and standing for long periods of time
Manual dexterity of hands and wrists
Repetitive motion
Ability to safely use a knife, scissors, or other sharp tools
Ability to tolerate spice and rendering smells
Position Information
Company: Georges Inc
Position: *GENERAL LABOR
Status: Full Time
Shift: First (Day), Second (Afternoon)
Req #: 9472337
Date Posted: November 03, 2023
Location: 701 Porter Avenue, Springdale, US, AR, 72764
Job Category: Production