LEAD I - 1049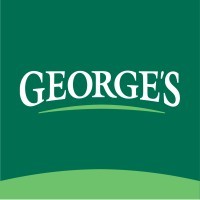 George's Inc.
Springdale, AR, USA
Posted on Wednesday, October 25, 2023
We are hiring for a Lead II Position at our Further Processing plant located on Porter Avenue in Springdale, AR.
Starting pay: $18.00
Join our 1st Shift Team at Porter!
We honor tenure from your previous employer!
SUMMARY: The Lead I is responsible for assisting with set up, adjusting, maintaining, and configuring processing equipment according to assigned specifications, and regular communication with production team members and supervisors and the completion of required paperwork.
ESSENTIAL DUTIES AND RESPONSIBILITIES include, but are not limited to, the following:
· Turns on equipment at the beginning of shift and shuts down equipment at the end.
· Must do visual inspections and complete documentation during the run to insure defect free work.
· Monitor the flow of materials through machine.
· Performs minor package changeovers on equipment as required, as well as change-over to proper raw material.
· Assist line mechanics in machinery repair or other tasks as/if needed.
· Ensure that all equipment is on and functioning properly prior to starting a run. Air is on, all conveyors are on.
· Must ensure proper coding is on the boxes/trays, cases and if applicable the graphics are acceptable.
· Clear your machine of all products at end of each run and at the end of your shift.
· Assist in relieving machine operators for breaks.
· Other duties as assigned by Supervisor.
SUPERVISORY RESPONSIBILITIES
This position will not have supervisory responsibility.
EDUCATION and/or EXPERIENCE
o Previous poultry processing experience
Position Information
Company: Georges Inc
Position: LEAD I - 1049
Status: Full Time
Shift: First (Day)
Req #: 9440193
Date Posted: October 24, 2023
Location: 701 Porter Avenue, Springdale, US, AR, 72764
Job Category: Production - Technical