Occupational Health Professional II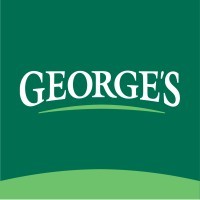 George's Inc.
Springdale, AR, USA
Posted on Tuesday, October 10, 2023
Ideal candidate must have EMT/EMS license.
Job Title: Occupational Health Professional II
Department/Location: Environmental Health and Safety
Reports To: Safety Manager/Supervisor
Exemption Status: Non-Exempt
Date Reviewed: October 2021
SUMMARY: The Occupational Health Professional II is responsible for providing direct care to George's team members and rendering 1st aid treatment per Occupational Safety and Health Administration (OSHA) standards while ensuring that team member's safety and health remains a priority.
ESSENTIAL DUTIES AND RESPONSIBILITIES include, but are not limited to, the following:
Evaluate and provide direct care for team members according to medical protocols within scope of practice and regulations based on state and federal laws.
Administer team member testing as required by company drug and alcohol program, hearing conservation program, pre-employment screenings, fit for duty interviews, schedule spirometry & fit testing, and aid in maintaining medical surveillance as required by company.
Assist in the administration of company safety programs and assist in development of future programs.
Assist in scheduling and handling in aspects of worker's compensation program, maintain communication with third party administrator (TPA).
Assist operations team in finding alternative work for team members with restricted duties, frequently follow up with said team members, and observe restricted duty team members at the workstation to evaluate compliance of restrictions.
Assist with workers compensation claims, communications, and reviews.
Monitor medical office supplies for inventory, re-order as needed.
Assists with OSHA recordkeeping, injury investigations, BLS survey, BRC, DART rate reporting, active release therapy program, infectious disease response plan tracking system and ergonomics programs.
SUPERVISORY RESPONSIBILITIES
This position will not have supervisory responsibility.
EDUCATION and/or EXPERIENCE
Required

Technical or Vocational school course completion for Emergency Medical Technician (EMT), Certified Nursing Assistant (CNA) or Medical Assistant (MA) or equivalent
1 year of hands-on medical experience in an emergency, occupational, or clinical environment
Basic Life Saving/Cardiopulmonary Resuscitation (BLS/CPR) Certification
First Aid Certification
Proficient with patient assessment skills

Preferred

Licensed Practical Nurse (LPN) or Paramedic or Registered Nurse (RN)
Breath Alcohol Technician (BAT) and/or Council for Accreditation in Occupational Hearing Conservation (CAOHC) certificate
Bilingual
Position Information
Company: Georges Inc
Position: Occupational Health Professional II
Status: Full Time
Shift: Second (Afternoon)
Req #: 9393974
Date Posted: October 09, 2023
Location: 701 Porter Avenue, Springdale, US, AR, 72764
Job Category: Environmental Health and Safety