Maintenance Planning Manager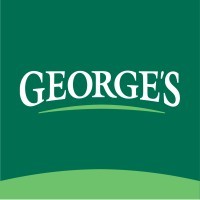 George's Inc.
Springdale, AR, USA
Posted on Tuesday, September 12, 2023
Job Title: Maintenance Planning Manager
Department/Location: Maintenance/Operations
SUMMARY: The Maintenance Planning Manager will be responsible for the proper planning of all plant maintenance programs. This is to include the writing of maintenance procedures, creating & maintaining preventative maintenance long text in EAM, assigning specific functions to include repairs and PM coverage to mechanics and technicians, coordinating parts receiving for work to be performed, as well as tracking safety and maintenance training.
ESSENTIAL DUTIES AND RESPONSIBILITIES include, but are not limited to, the following:
Planning and management of major maintenance work such as fabrication, modification, and installation of new and existing equipment, cost improvements and modernization projects
Schedules planned maintenance to ensure that equipment, parts, and systems are operating efficiently; partners with maintenance and refrigeration management on equipment, parts and systems that need replacement.
Manages unplanned maintenance requests and delegate appropriate resources to fulfill maintenance orders.
Create efficiencies in both the planning and execution of maintenance functions, improving reliability, safety and reducing waste.
Creating and maintaining a master preventative maintenance schedule to ensure that daily maintenance tasks and goals are met timely and accurately.
Ensure repairs to machinery and facilities by mechanics are done in a manner that protects both the TM and complies with company policy & government regulations.
Establish, maintain, and track record keeping requirements within the Maintenance departments, i.e., downtime and equipment history; provide reports to leadership on maintenance activities.
Perform project and other duties as assigned.
SUPERVISORY RESPONSIBILITIES
This position will not have supervisory responsibility.
EDUCATION and/or EXPERIENCE
· Required
Bachelor's degree in industrial maintenance or equivalent experience AND 3+ years of equivalent experience OR 7+ years of relevant industrial maintenance experience in progressively responsible roles
Excellent interpersonal and communication skills – written and verbal
Excellent planning and organizational skills with ability to multi-task and prioritize projects
Strong Microsoft Office skills; specifically in Excel, Word, and Power Point
Position Information
Company: Georges Inc
Position: Maintenance Planning Manager
Status: Full Time
Shift: First (Day)
Req #: 9313036
Date Posted: September 11, 2023
Location: 1306 N. Kansas Street, Springdale, US, AR, 72764
Job Category: Operations