Senior Asset and Logistics Engineer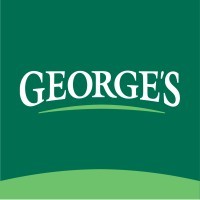 George's Inc.
Operations
Springdale, AR, USA
Posted on Thursday, August 17, 2023
SUMMARY: The Senior Asset and Logistics Engineer is responsible for measuring key performance factors within operations, delivering reporting & insights on those factors, and partnering with operations to drive improvements. A key attribute for success is the ability to develop & implement systematic, practical solutions. The Sr. Asset & Logistics Engineer is focused on assets and shops operations; creating and executing a strategic plan while partnering with our shops to effectively maintain those assets. This role is primarily project driven with some weekly operational responsibilities. This role will frequently visit shop operations and coordinate with outside shop & vendors. A successful Sr. Asset & Logistics Engineer tracks down critical information by asking the right questions, verifying answers, and solving the root cause of the problem with practical long-term solutions. This role stands out for its intentional focus on real, measurable improvements.
ESSENTIAL DUTIES AND RESPONSIBILITIES include, but are not limited to, the following:
· Effectively measure & report on key performance factors within fleet, asset, and shop operations.
· Identify & implement process improvements within transportation & shop operations.
· Identify & implement cost savings opportunities within strategic plan.
· Analyze operational & financial performance of fleet, assets, and shops.
· Analyze dedicated contract operations to measure performance and contractual requirements.
· Prepare & execute annual strategic plan for trucks, trailers, and other vehicles.
· Work closely with operational business partners to ensure asset needs are met.
· Assist in annual budgeting for fleet and shop operations.
· Ensure full compliance with environmental health, safety, and security.
· Provide detailed recommendations and business reasons related to the purchase/acquisition of new assets.
· Develop & maintain vendor relationships related to asset acquisition, sale, and maintenance.
· Responsible for the procurement, rental, and disposition of rolling stock assets throughout the company.
· Develop business cases including summary writing, supporting documentation, quotes, and cost analysis.
· Develop and maintain risk assessment protocols to identify potential vulnerabilities and implement risk mitigation strategies.
SUPERVISORY RESPONSIBILITIES
This position will not have supervisory responsibility.
EDUCATION and/or EXPERIENCE
· Required
o Bachelor's degree in industrial, mechanical, or other engineering or comparable combination of education and related experience AND 4 years of progressively responsible experience in Transportation or Engineering.
o Proficiency in using data analysis and modeling tools to drive data-driven decisions.
o Knowledge of relevant industry regulations ad compliance standards.
o Excellent computer skills, which includes Microsoft Office Suite.
· Preferred
o Advanced degree, preferred.
o 1+ years of supervisory/management experience.
o 1+ years of experience in data insights & analytics.
Position Information
Company: Georges Inc
Position: Senior Asset and Logistics Engineer
Status: Full Time
Shift: First (Day)
Req #: 9241101
Date Posted: August 16, 2023
Location: 408 W. Robinson Avenue, Springdale, US, AR, 72764
Job Category: Transportation