POLICE OFFICER (Candidate Pool) 2023-02429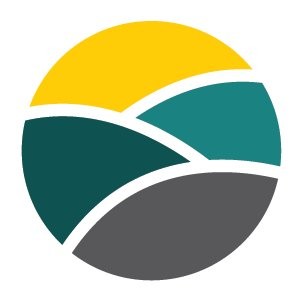 City of Fayetteville
Fayetteville, AR, USA
Posted on Friday, October 20, 2023
POLICE OFFICER (Candidate Pool) 2023-02429
$53,102.40 - $76,315.20 Annually
The City of Fayetteville is committed to attracting, engaging and rewarding a multi-generational workforce. By offering a total rewards package including competitive compensation and benefits plans and a purposeful work life, the City is an employer of choice focused on serving our community.
Essential Job Duties

Safety/Security Sensitive Designation:

This is a safety/security sensitive position for purposes of the Arkansas Medical Marijuana Amendment.

Provide good customer service to both internal and external customers, maintain positive and effective working relationships with other City employees (especially members of their own team), and have regular and reliable attendance that is non-disruptive.
Perform preventive patrol in assigned areas, both in vehicle and on foot. Enforce state and federal laws and City ordinances. Operate motor vehicle while on patrol in a safe manner for extended periods of time in all environmental conditions and on occasion operate the vehicle at high speeds and in congested traffic situations.
Continually observes for and responds to criminal activity, safety hazards, traffic violations, persons needing assistance, etc. Conducts interviews and interrogations of victims, witnesses, suspects and offenders. Identifies, collects, processes, packages and logs physical evidence.
Makes arrests on criminal and traffic related offenses including DWI detection and apprehension. Use of radar equipment and proper operation. Defends self and others by engaging in actual physical combat if necessary and to subdue resistive arrestees. Conducts searches of persons, places, vehicles, and things.
Becomes familiar with patrol districts, geographical locations, known offenders, neighborhood routines, and potential problem areas. Conducts security inspections and surveys buildings and businesses; handles complaints made by the public; conducts preliminary and follow-up investigations.
Seeks and serves arrest warrants, search warrants and other court documents. Assists various prosecutors and attorneys in preparation of cases for trial; assists judges during court sessions; testify clearly and truthfully in front of a judge and jury in court.
Direct and control vehicular and pedestrian traffic by use of hand signals and the blowing of a whistle. Traffic control for blocked traffic, parades, accidents, special events; provide crowd control, security and information during special events.
Clean and fire a variety of police weapons, including pistols, rifles, and shotguns both in the field and to meet department standards of proficiency.
Complete an inventory and operational check list on vehicle/equipment to ensure proper operations.
If assigned to bike patrol, have working knowledge and skills to maintain bicycle.
Type on mobile computer terminal in police vehicle as a means of gathering and exchanging information. Complete traffic/criminal citations issued to violators of city and state laws. Investigate traffic accidents and report on the electronic system.
View crime scenes and identify/preserve physical evidence of a crime.
Write narrative reports as required in the performance of duty.
Respond to and deal with domestic disputes and resolve issues in a way that minimizes harm to the disputing parties.
Deal with children of all ages in a variety of situations, such as delinquents, minors requiring authoritative intervention, neglected, abused, runaways, lost, found, victims of crimes, public relations, and instructional functions and informants.
Provide interpersonal and business contacts and stand-by assistance in civil disputes.
Directs civilian employees and the public at the scenes of crimes, accidents, disasters, assemblies, etc.
Determines "probable cause" in making arrest of individuals; completes paperwork for those arrests.
Determines when and under what circumstances to use less-lethal or deadly force.
Search, arrest, and transport suspects.
Administer first aid when needed and coordinate emergency personnel and resources in crisis situations.
Act as public relations officer for the city and foster good relationships with businesses, schools, etc.
Attends training as assigned; develops and maintains required skills and licenses/permits/certifications associated with the area of special investigation, expertise, etc.
Police work includes regular and irregular shift work and shift rotations necessary to provide police services 24 hours a day, 7 days a week, 52 weeks a year (weekends and holidays included).
Perform other related duties as required or assigned.

SECONDARY DUTIES AND RESPONSIBILITIES include the following:



Perform desk duties, including telecommunications (telephone, computer terminal, and radio), assisting persons at the station, processing reports.
Secondary duties as assigned.

Essential Duties for those assigned to School Resource Officer:

Provide a visible deterrence to crime while presenting a positive impression of a law enforcement officer within the school.
Prevent juvenile delinquency through educational practices that promote positive interactions and relationships between School Resource Officers, Counselors and Educators.
Provide a safe and secure educational environment for students, faculty, and facilities.
Conduct initial and follow-up investigations of criminal activity in school.
Function as a liaison between the Fayetteville Police Department and Fayetteville Public Schools.
Serve as a liaison between students, their families, Social Services, and the Juvenile Justice System.
Assist school administration in safety planning and executing emergency drills.
Act as a positive role model and mentor to students.
Provide educational opportunities for students, faculty, staff, and parents on law enforcement related matters.

Secondary duties and responsibilities include the following:

Secondary duties as assigned.

Essential Duties for those assigned as a Forensic Computer Examiner:

Investigate computer related crimes.
Trace Internet Protocol addresses to determine origin.
Prepare Prosecutor subpoenas for disclosure of electronic data stored on ISP servers related to criminal activity.
Prepare HTML reports detailing the forensic examination, recovery, and analysis of electronic data recovered from computer hard drives or other computer related media.
Prepare instructional presentations for educational lectures related to Computer Forensics, Fraud Investigations, Digital Evidence Collection and Handling, and Internet Safety for Children.
Conduct scientific tests utilizing forensic computers and equipment for the purpose of determining proper functionality of software and report the results of the test(s) under the controlled conditions.
Respond to crime scenes involving computer related crimes.
Collect electronics and digital evidence using special collection and handling techniques which preserve the integrity of sensitive electronic equipment and fragile digital evidence.
Prepare written reports documenting the collection of electronics and other digital evidence.
Provide comprehensive testimony to District, State and Federal courts related to investigations involving high technology crimes.
Prepare search warrants affidavits, search warrants and search warrants returns involving computer related investigations.
Provide technical assistant to other law enforcement agencies related to computer crimes investigations and processing of digital evidence.
Provide maintenance for specialized hardware and software utilized in Forensic Computer Examinations.
Conduct validations testing on forensic hardware and software involved in the forensic examination of digital evidence.
Maintain Log-files of computer evidence.
Provide instruction to Basic Law Enforcement Academy students, other police personnel as needed, on the collection and handling of electronic evidence and on conducting fraud and computer crime investigations.
Perform other duties as assigned.

Secondary duties and responsibilities include the following:

Secondary duties as assigned.

Essential Duties for those assigned as a Crisis Intervention Team Officer:

Successful completion of 40-hour Crisis Intervention Team training.
Establish a liaison with community resources and community organizations.
Serve as the point of contact and coordinate activities related to this function.
Conduct threat assessments to ensure the safety of Social Services Advocates.
Participate in crisis intervention training and give crisis awareness/program presentations as needed.
Build relationships with clients to establish trust and assess progression accurately.
Complete internship applicant background investigations.
Perform other duties as assigned.

Secondary duties and responsibilities include the following:

Secondary duties as assigned.

Essential Duties for those assigned as a Narcotics Detective:

Investigate and apprehend persons suspected of illegal sale or use of narcotics.
Observe, document and photograph narcotic purchase transactions to obtain evidence and protect undercover detectives or confidential informants.
Investigate methamphetamine lab sites.
Control money, activities, and information used to purchase illegal drugs.
Have a thorough working knowledge of state and federal search and seizure laws.
Perform other duties as assigned.

Secondary duties and responsibilities include the following:

Secondary duties as assigned.

Minimum Qualifications

High school diploma or GED. A transcript from an accredited institution documenting a minimum of twelve (12) hours of completed college coursework with at least a "C" average may substitute for a high school diploma or GED certificate.
Be a Citizen of the United States or a nonimmigrant legally admitted to the United States under the Compact of Free Association (Marshall Islands); Not less than 21 years of age; Must not have a felony conviction before selection into this position.
An applicant for Certified Police Officer must be a current Certified Law Enforcement Officer with ability to obtain Arkansas certification as established by the Commission on Law Enforcement Standards and Training (CLEST) Rules.
Valid Driver's License.
Successfully pass a comprehensive background investigation (criminal record, education, employment history, references, etc.).
Ability to obtain Basic Police Officer Certificate (twelve weeks academy). Ability to obtain the ACIC (Arkansas Crime Information Center) and the NCIC (National Crime Information Center) certification. Must obtain various other certificates to handle specialized equipment to be used with this position.
Ability to become proficient in using MVR, MCT, Vehicle, Datamaster, Radar, Weapons, Tazer, Stopstix, sound meter and camera. Ability to effectively operate a breath analyzer, computer, radio and other specialized law enforcement equipment.
Effectively communicate with others orally and in writing.

Must be proficient in the use of a computer and other related software programs. Must be able to effectively operate standard office equipment.

While performing the functions of this job, the employee is regularly required to talk or hear. The employee regularly is required to stand, walk, run, and sit; use hands to finger, handle, or feel; reach with hands and arms; climb or balance; stoop, kneel, crouch, or crawl. The employee must regularly lift and/or move up to 20 pounds and occasionally lift and/or move up to 100 pounds. Specific vision abilities required by this job include close vision, distance vision, color vision, peripheral vision, depth perception, and ability to adjust focus.

The incumbent must be able to perform the following: physical and mental stamina to fire weapons; react and move rapidly from sedentary to active condition in response to environmental situations; assume a variety of bodily positions and postures necessary to employ "cover and concealment" during a deadly force encounter; respond to a physical attack and possess the ability to escape attacker, subdue attacker and/or summon aid. Must be able to react quickly and efficiently in all emergencies, natural or man-caused disasters.
The work of a commissioned police officer involves an element of personal danger. Police officers must be able to exercise sound, independent judgment under stress. Assignments may include work on special tasks which call upon specialized abilities and knowledge possessed by the officer. Work assignments can be general or specific and special instructions are received from a supervisor who reviews work methods and results through reports, personal inspection and discussion.

The City of Fayetteville is an equal employment opportunity employer.
CITY OF FAYETTEVILLE POLICE OFFICER HIRING PROCEDURES: Uniformed Police Department positions with the Fayetteville Police Department are under a civil service system and are filled by competitive examination. All applicants must meet certain requirements established by the Rules and Regulations of the Civil Service Commission of the City of Fayetteville. They are: 1. Be a citizen of the United States or a nonimmigrant legally admitted to the United States under the Compact of Free Association (Marshall Islands); 2. Be at least 21 years of age by the test date; 3. Possess a High School Diploma, GED certificate, or a transcript from an accredited institution documenting a minimum of 12 hours of completed college coursework with at least a "C" average as a substitute for a high school diploma or GED certificate.; 4. Have never been convicted of a felony; and 5. Be of good moral character. The City usually conducts entrance exams three or four times a year. All qualified applicants will be notified by e-mail approximately two to three weeks prior to the test date. The City will use the e-mail address you provided on your Job Application Account. The examination will consist of several phases. First, a preliminary background investigation will be conducted by the Fayetteville Police Department. Applicants should understand that sensitive or confidential aspects of their personal lives may be explored. The second part of the testing process consists of written tests administered by the Fayetteville Civil Service Commission and City Human Resources. These are general knowledge and police aptitude tests and do not require technical knowledge of law enforcement to successfully pass the test. The third part of the testing process consists of exercises designed to assess the applicant's physical agility and ability to withstand strenuous activities.

POLICE OFFICER HIRING PROCEDURES, CONTINUED: The testing process is normally completed within three days from the date of the written test, which itself is normally administered on a Saturday. The interview processes often occur on the following Monday. Applicants who pass the complete examination procedure will be certified for twelve months and added to the list of certified applicants. When a job opening occurs, the Chief may hire from the top three candidates on the list of Certified Applicants. Once an applicant's certification expires, the individual is eligible to seek re-certification by completing the application and testing process at the next available date. While on the certification list, an applicant is not eligible to apply and test again unless their certification expires within thirty days of the upcoming written test date. Applicants who have previously tested, but did not certify, may apply to take the next available test by completing the application process on or before the next application deadline. Several months may go by between the time a person initially applies for a police officer position and the time the person participates in the examination process. It is possible for additional time to go by prior to a person being hired from the certification list.

To qualify for this position, the candidate must be a citizen of the United States or a nonimmigrant legally admitted to the United States under the Compact of Free Association (Marshall Islands); not less than 18 years of age. Do you meet this requirement?

To qualify for this position, the candidate must not have any felony convictions. Do you meet this requirement?

A candidate for this position must possess a high school diploma, GED, or a transcript from an accredited institution documenting a minimum of 12 hours of completed college coursework with at least a "C" average as a substitute for a high school diploma or GED certificate. Have you attached an electronic copy of either your GED certificate, high school diploma, college transcript or college diploma to your Job Application Account?

The candidate must possess a valid driver's license. What is your Driver's License number? (INCLUDE STATE, EXPIRATION DATE, AND CLASS/ENDORSEMENTS) Have you attached an electronic copy of your currently valid Driver's License to your Job Application Account?

Have you attached an electronic copy of your birth certificate, naturalization record, or unexpired United States passport or passport card, or unexpired Marshall Island Passport or U.S. Immigration Form I-94 to your Job Application Account?

What is your current driver's license number? (INCLUDE STATE, EXPIRATION DATE, AND CLASS/ENDORSEMENTS)

What is your Social Security Number?

What is your date of birth?

Did you serve in the military?

If you served in the military, you are required to attach a copy of your military discharge papers or DD-214. If not applicable, check this box to indicate it is not applicable to you.

Were you discharged by any of your former employers?

If you were discharged by any of your former employers, explain the details:

Describe any specific work experience or training received that you believe beneficial in performing the job of police officer:

Please list five work references (do not include relatives): INCLUDE NAME, PHONE NUMBER, AND BUSINESS RELATIONSHIP SUCH AS SUPERVISOR, CO-WORKER, CLIENT, ETC.

Please list three personal references including name, phone number, email address, and relationship to you.

If you have been convicted of any criminal law (excluding minor traffic violations and juvenile convictions), provide the name of the Court, the Date, the Nature of the Violation, and the Disposition of the Case:

How did you learn of this job opportunity?

Job Fair / Career Day
Newspaper Job Announcement
Radio Public Service Announcement
Community Organization Job Announcement
Television Announcement
Magazine Announcement
Social Media/Internet Posting
From current member of Fayetteville Police Department
Other

Please use the space below for any comments or additional remarks you may have regarding your qualifications:

Click "yes" below ONLY IF YOU AGREE TO THE FOLLOWING: I acknowledge that the job of police officer, for which I hereby make application, is a critical public safety position. I therefore agree and understand the employer may investigate my background, including but not necessarily limited to, my work record, schooling, reputation, and any law enforcement records pertaining to criminal arrests, charge of law violation or conviction. I further agree that this information including that of a privileged or confidential nature may be received or utilized by the City of Fayetteville in evaluating my suitability as an applicant. I release employers, agencies, and persons named herein from any and all liability resulting from the furnishing of such information. I agree to furnish any additional information and/or submit to oral, written or physical examinations as may be required to complete the pre-employment evaluation. I understand further consideration is precluded should I fail to provide requested information or for any reason not complete the examination procedure. It is agreed and understood this application for employment does not obligate the City to employee the applicant. Further, I understand and agree that if employed, my employment is at will only, for no term of definite duration, and is subject to rules, regulations and procedures adopted by the Civil Service Commission of the City of Fayetteville. By clicking "yes" below, I am certifying that this application was completed by me and that all entries and information on it are true and complete to the best of my knowledge. I understand that misrepresentation or omission of facts called for in any part of my City application, in any supplement thereto, or in any City records, will be sufficient grounds for not employing me, or will be cause for immediate dismissal without notice at any time during my employment.

The candidate must successfully pass a comprehensive background investigation (criminal record, education, employment history, references, etc.) and post offer testing including drug screen, physical examination and psychological evaluation. If selected, would you be able to meet these requirements?

The candidate must possess the ability to communicate effectively both orally and in writing. Do you meet this requirement?

While performing the functions of this job, the employee is regularly required to talk or hear. The employee regularly is required to stand, walk, run, and sit; use hands to finger, handle, or feel; reach with hands and arms; climb or balance; stoop, kneel, crouch, or crawl. The employee must regularly lift and/or move up to 20 pounds and occasionally lift and/or move up to 100 pounds. Specific vision abilities required by this job include close vision, distance vision, color vision, peripheral vision, depth perception, and ability to adjust focus. Do you meet these requirements?

The work of a commissioned police officer involves an element of personal danger. Police officers must be able to exercise sound, independent judgment under stress. Would you be able to work in these conditions?

Required Question
Agency

City of Fayetteville, Arkansas
Address

113 W. Mountain

Fayetteville, Arkansas, 72701