ECONOMIC EQUITY & MOBILITY PROJECT MANAGER 2023 - 02325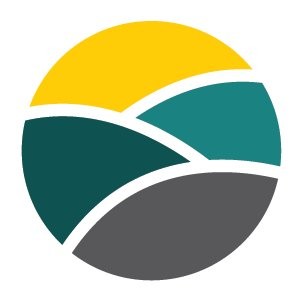 City of Fayetteville
Operations
Fayetteville, AR, USA
Posted on Friday, April 28, 2023
$60,382.40 - $90,188.80 Annually
The City of Fayetteville is committed to attracting, engaging and rewarding a multi-generational workforce. By offering a total rewards package including competitive compensation and benefits plans and a purposeful work life, the City is an employer of choice focused on serving our community.
Essential Job Duties

The City of Fayetteville is committed to attracting, engaging and rewarding a multi-generational workforce. By offering a total rewards package including competitive compensation and benefits plans and a purposeful work life, the City is an employer of choice focused on serving our community.


Safety/Security Sensitive Designation:
This is a safety/security sensitive position for purposes of the Arkansas Medical Marijuana Amendment.



Provide good customer service to both internal and external customers, maintain positive and effective working relationships with other City employees (especially members, of his or her own team), and have regular and reliable attendance that is non-disruptive.
Manage and implement the City's economic equity efforts within the Department of Economic Vitality. Aid the Department Director in the area of workforce housing development.
Serve as the primary point of contact for the Department's economic equity and inclusion efforts, collaborating with the Community Resources Department to support residents who face barriers to employment.
Pursue grant funding from possible sources to expand economic equity efforts, support local non-profits doing work within economic equity, aid residents who face barriers to employment in Fayetteville, and support workforce housing efforts.
Manage the implementation of the City's workforce and economic equity action items outlined in the Economic Vitality Master Plan.
Attract and recruit supportive services and businesses to areas with the highest need, such as childcare, access to healthy foods, and goods and services, coordinating with the City's Growth Concept Oriented Development efforts on creating vibrant places to live, work, and play throughout Fayetteville.
Advise the Department Director on strategies, programs, and policies related to economic equity and mobility as well as identifying best practices from other municipalities.
Provide focused support and technical assistance to women, minority, veteran, and historically underserved businesses and entrepreneurs.
Coordinate with entrepreneurial support organizations and nonprofits to expand services and assistance to women, minority, and veteran owned businesses.
Identify service and resource gaps, delivering an annual report on areas of priority for the next year.
Identify and advise supervisor on local, state, and national legislative barriers and opportunities that exist to enhance economic equity and mobility for disadvantaged and historically disadvantaged residents.
Work with applicable organizations, partners, and municipal departments to streamline pathways to entrepreneurship, focusing on eliminating barriers to entry.
Expand workforce development, job skill training programs, and supportive services for populations who face barriers to employment and economic mobility.
Promote the expansion of Department of Labor Registered Apprenticeship programs with existing Fayetteville employers.
Focus job skill training efforts on serving residents who face barriers to employment, such as formerly incarcerated, neurodiverse, dislocated workers, under employed, long-term unemployed, residents residing below the poverty line, new Americans, housing insecure, low level of literacy, and lacking access to transit.
Expand Fayetteville's childcare capacity through proactive recruitment, creative problem solving with employers, collaboration with local school systems and existing service provider expansion. Take a targeted approach to place these facilities in the areas which have the highest need.
Support the Department's efforts to recruit, attract, and support the development of workforce housing within Fayetteville's various growth nodes and corridors set by the City's Growth Concept Oriented Development Map.
Aid in the exploration of incentives to encourage the incorporation of workforce housing within commercial and mixed-use developments.
Research and identify strategies and best practices for the creation of workforce housing on an annual basis.
Support the identification of sites that are ideal for dense housing development, coordinate with land-owners and neighborhoods to promote the up zoning of these properties (complimentary to the City's Land Use Plan and all applicable Master Plans), promote these sites on applicable real-estate platforms.
Collect, aggregate, and interpret data from various sources such as municipal, state, and federal (BEA, BLS, Census) data sources, supporting the Department's data needs.
Provide ongoing written, analytical, and administrative support to supervisor for a wide range of economic development projects.
Prepare professional written reports, legislative memos, and briefings as necessary.
Perform other duties as assigned.

Secondary Job Duties

Secondary duties as assigned.

Minimum Qualifications

Bachelor's degree from an accredited college or university in a related field with at least five years of directly related economic development and or housing development experience and three years of project management experience.
Professional Designation preferred in one of the following: Certified Economic Developer (CEcD), Professional Community and Economic Development (PCED), Certified Commercial Investment Manager (CCIM), American Institute of Certified Planners (AICP) or Economic Development Finance Professional (EDFP).
Must possess a valid driver's license.
Must successfully pass a criminal background check, including but not limited to convictions, guilty pleas, or no contest pleas to violent offenses, theft offenses and any offense under A.C.A. § 21-15-103 or A.C.A. § 21-15-111.
Possess knowledge and understanding of the community, including its geography, politics, and laws.
Excellent written and verbal communication skills with the ability to effectively communicate and interact in a positive and cooperative manner with all levels of staff within the City, the business community, and the public.
Proven ability to maintain positive community contacts and relationships, exercise discretion and sound judgment, and to interact knowledgeably, professionally, and diplomatically with a diverse staff and public.
Ability to communicate controversial issues effectively, both orally and in writing with the public, boards and City Council, City employees, other agencies and organizations or community groups.
High-level decision-making abilities from basic to complex, and ability to advise on a course of action as necessary that affects departments, the City as a whole, and the public.
Ability to multitask and meet deadlines subject to time pressures.
Understanding of basic legislative procedures and processes, including the ability to read and understand proposed legislation, provide interpretation of municipal-related legislation, and make recommendations.
Ability to apply concepts such as fractions, percentages, ratios and proportions to practical situations.
Experience handling confidential or sensitive information.
Must be proficient in the use of a computer, and highly proficient in the use of spreadsheet applications. Must be able to effectively operate standard office equipment.
Ability to work under stress from demanding deadlines, public contact, and changing priorities and conditions.
Requires ability and willingness to attend evening meetings.
While performing the functions of this job, the employee is regularly required to move about the office area and external locations, regularly required to communicate effectively both on the phone and in person, sit; use hands to finger, handle, or feel; reach with hands and arms; occasionally climb or balance. The employee must regularly lift and/or move up to 20 pounds. Must have vision abilities to accomplish computer and office work.
The City of Fayetteville is an equal employment opportunity employer.
Full Time, 40 or more hours per week, non uniformed employee. Eligible for all City benefits offered to full time non uniformed employees and all full time City accruals of paid leave.

Please click this link for more details on City employee benefits:

www.fayetteville-ar.gov/654/Employee-Benefits-Information

This position requires a Bachelor's degree from an accredited college or university in a related field with at least five years of directly related economic development and or housing development experience and three years of project management experience. Do you meet these requirements?

If you answered yes to the previous question, please give a detailed description of the degree that you have, the directly related economic development and or housing development experience you have as well as the project management experience you have. Please include the length of time for each experience.

Please use the space below if you need more space to complete your answer.

Professional Designation preferred in one of the following: Certified Economic Developer (CEcD), Professional Community and Economic Development (PCED), Certified Commercial Investment Manager (CCIM), American Institute of Certified Planners (AICP) or Economic Development Finance Professional (EDFP). Do you currently possess any of these certifications?

If you answered yes to the previous question, please state which of these certifications you currently possess.

To qualify for this position, a candidate must possess a valid Driver's License.Do you meet this requirement?

The successful candidate must successfully pass a criminal background check, including but not limited to convictions, guilty pleas, or no contest pleas to violent offenses, theft offenses and any offense under A.C.A. § 21-15-103 or A.C.A. § 21-15-111.If selected, would you be able to meet this requirement?

The candidate must possess knowledge and understanding of the community, including its geography, politics, and laws.Please describe your past experience, work related or other that demonstrates your ability to meet these requirements.

The candidate must have excellent written and verbal communication skills with the ability to effectively communicate and interact in a positive and cooperative manner with all levels of staff within the City, the business community, and the public. Please describe your experience, work related or other, in meeting these communication requirements.

The candidate must have proven ability to maintain positive community contacts and relationships, exercise discretion and sound judgment, and to interact knowledgeably, professionally, and diplomatically with a diverse staff and public. Please describe relevant experience you have, work related or other, in which you've utilized the above types of skills.

The candidate must have the ability to communicate controversial issues effectively, both orally and in writing with the public, boards and City Council, City employees, other agencies and organizations or community groups. Please describe your experience, work related or other, in meeting these communication requirements. Please include group presentation experience.

The candidate must have high-level decision-making abilities from basic to complex, and ability to advise on a course of action as necessary that affects departments, the City as a whole, and the public.Do you meet these requirements?

If you answered "yes" to the previous question, please provide examples of workplace and other situations where you have been called upon to utilize such skills.

The candidate must have the ability to multitask and meet deadlines subject to time pressures.Do you meet these requirements?

Please describe your experience, work related or other, multi-tasking and working independently while dealing with frequent interruptions while on a tight deadline.

The candidate must have understanding of basic legislative procedures and processes, including the ability to read and understand proposed legislation, provide interpretation of municipal-related legislation, and make recommendations.Do you meet these requirements?

If you answered yes to the previous question, please describe in detail your experience in reading and interpreting these types of documents.

The candidate must have the ability to apply concepts such as fractions, percentages, ratios and proportions to practical situations.Do you meet this requirement?

The candidate must have experience handling confidential or sensitive information. Please describe your experience dealing with confidential information:

The candidate must be proficient in the use of a computer, and highly proficient in the use of spreadsheet applications. Do you meet these requirements?

Please give a brief description of the software programs you are familiar with and have experience in using.

The candidate must be able to effectively operate standard office equipment, (i.e. copier, printer, scanner, fax, etc.).Do you meet this requirement?

The candidate must have the ability to work under stress from demanding deadlines, public contact, and changing priorities and conditions.Do you meet this requirement?

This position requires the candidate to have the ability and willingness to attend evening meetings. Do you meet this requirement?

While performing the functions of this job, the employee is regularly required to move about the office area and external locations, regularly required to communicate effectively both on the phone and in person, sit; use hands to finger, handle, or feel; reach with hands and arms; occasionally climb or balance. The employee must regularly lift and/or move up to 20 pounds. Must have vision abilities to accomplish computer and office work.If selected, would you be able to meet these requirements?

Please feel free to use the space below to describe any additional skills, education, or other traits you possess which you believe qualify you for this position.

Required Question
Agency

City of Fayetteville, Arkansas
Address

113 W. Mountain

Fayetteville, Arkansas, 72701