Part Time Library Clerk II (Adult & Circulation Services) 1 Opening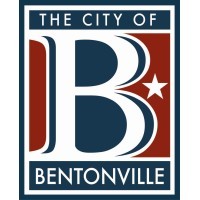 City of Bentonville
Bentonville, AR, USA
Posted on Friday, September 15, 2023
Part-Time Schedule:
Tuesday, Thursday 4pm- 8pm
Saturday 8:45am- 5:15pm ( 16hrs/ week )
Brief Job Summary: Works under the supervision of the adult services and circulation librarians, and plays an integral role in the library's team, to successfully implement public services, policies, procedures and programs in accordance with the library's mission.
Responsibilities include: public desk duties, issues and updates library cards, tenders money, checks out materials, checks in materials, sorts, shelves, processes and repairs materials, assists patrons in locating materials, helps computer users with technical questions and data-entry. Also supports cataloging tasks, inter-library loan procedures and meeting room assistance, as required.
Strong focus on customer service, technology experience and team work. Requires the application of elementary principles of library and information sciences. A complete job description is available upon request.
Minimum Requirements: One year certificate from college or technical school; or three to six months related experience and/or training; or equivalent combination of education and experience.
The City of Bentonville is committed to providing equal opportunity without regard to race, color, religion, sex, age, national origin, marital status, veteran status, political status, disability status, or genetic information, as required by all federal and state laws. The City's commitment extends to all employment related decisions, terms and conditions of employment (including job opportunities), promotions, pay and benefits.