Journeyman Lineman ( 3 Openings)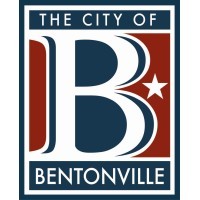 City of Bentonville
Bentonville, AR, USA
Posted on Wednesday, August 30, 2023
SUMMARY Acts as lead worker in the construction, maintenance, and repair of electrical distribution lines in accordance with accepted safety and electrical standards.
ESSENTIAL DUTIES AND RESPONSIBILITIES include the following. Reporting relationships, work assignments, and work schedules may be subject to change in order to meet City needs or operational requirements. Attendance at work and the ability to get along with the public, supervisors, and co-workers are essential elements of this position. Other duties may be assigned.
Leads and assists in the installation and maintenance of City electrical lines, both overhead and underground.
Responsible for transformers, arrestors, and other electrical equipment maintenance.
Responsible for the installation of right-of-way clearing and maintenance.
Supervises and trains subordinate Apprentice Lineman. May substitute for Field Electric Supervisor in their absence.
Installs new electrical lines by digging holes, setting poles, anchors, stringing wire, installing and changing transformers, installing new service wire, trimming trees, and maintaining right-of-ways.
Performs public relations work and customer complaints concerning powerline electrical operations.
Performs all primary line maintenance and replaces equipment as necessary.
Troubleshoots customer complaints of low voltage, partial power loss, loss of power, etc., and makes necessary repairs.
Performs the complicated line construction and maintenance work on energized secondary's and on primary conductors, structures, and equipment in accordance with all approved safety procedures.
Performs hot stick work on energized primary lines, both overhead and underground.
Maintains a thorough knowledge of the standard practices, materials, tools, and equipment of setting line.
Assists in traffic signals, replacement of lamps, lenses, etc.
Maintains sound working knowledge of electrical construction and maintenance, including installation of all sizes of electrical conduit, cables, wires, etc.
Maintains thorough knowledge of hazards and precautionary methods.
Ability to locate and adjust defects in electrical systems and equipment. Ability to perform live line construction and maintenance techniques.
Ability to work with drawings, blueprints, and specifications.
Ability to plan and supervise the work of others.
Ability to climb poles.
Demonstrates ability to change out any energize pole under minimal supervision.
Demonstrates ability to perform substation switching and tie two substations together.
Demonstrates ability to identify the proper form for each service to assist with metering installation.
Demonstrates ability to build and trim out any three phase transformer bank and trim out a three phase pad-mounted transformer without supervision.
Works "On-call" as scheduled and required.
Performs other duties as required.
All promotion requirements and/or duties associated with Apprentice Lineman are applicable to Journeyman Lineman.
SUPERVISORY RESPONSIBILITIES None.
QUALIFICATIONS To perform this job successfully, an individual must be able to perform each essential duty satisfactorily. The requirements listed below are representative of the knowledge, skill, and/or ability required. Reasonable accommodations may be made to enable individuals with disabilities to perform the essential functions.
EDUCATION and/or EXPERIENCE Completion of a four (4) year apprenticeship or formal school training, and five years related experience and/or training; or equivalent combination of education and experience.
LANGUAGE SKILLS Ability to read and interpret documents such as safety rules, operating and maintenance instructions, and procedure manuals. Ability to write routine reports and correspondence. Ability to speak effectively before groups of customers or employees of organization.
MATHEMATICAL SKILLS Ability to calculate figures and amounts such as percentages, area, circumference, and volume. Ability to add, subtract, multiply, and divide in all units of measure, using whole numbers, common fractions, and decimals. Ability to compute rate, ratio, and percent.
REASONING ABILITY Able to solve practical problems and deal with a variety of concrete variables in situations where only limited standardization exists. Ability to interpret a variety of instructions furnished in written, oral, diagram, or schedule form.
CERTIFICATES, LICENSES, REGISTRATIONS
Class "A" Commercial Drivers License (CDL)

Journeyman Lineman Certification

Completion of hot line schools and seminars.
PHYSICAL DEMANDS The physical demands described here are representative of those that must be met by an employee to successfully perform the essential functions of this job. Reasonable accommodations may be made to enable individuals with disabilities to perform the essential functions.
While performing the duties of this job, the employee is regularly required to stand; use hands to finger, handle, or feel; reach with hands and arms; and talk or hear. The employee frequently is required to walk and climb or balance. The employee is occasionally required to sit; stoop, kneel, crouch, or crawl; and taste or smell. The employee must regularly lift and/or move up to 50 pounds, frequently lift and/or move up to 75 pounds, and occasionally lift and/or move up to 100 pounds. Specific vision abilities required by this job include close vision, distance vision, color vision, peripheral vision, depth perception, and ability to adjust focus. Employees regularly have to pull wire, cut heavy gauge wire, carry and move heavy gauge wire, lift and carry utility pole hardware, ascend and descend utility poles, and load and dispose of defective utility poles/hardware.
WORK ENVIRONMENT The work environment characteristics described here are representative of those an employee encounters while performing the essential functions of this job. Reasonable accommodations may be made to enable individuals with disabilities to perform the essential functions.
While performing the duties of this job, the employee is regularly exposed to outside weather conditions and risk of electrical shock. The employee is frequently exposed to moving mechanical parts; high, precarious places; and vibration. The employee is occasionally exposed to wet and/or humid conditions, fumes or airborne particles, extreme cold, and extreme heat. The noise level in the work environment is usually moderate.
HEALTH BENEFITS
The City of Bentonville is proud to offer a comprehensive benefits package to eligible, full-time employees who work 30 hours per week. This year's benefits package can be viewed here: https://www.bentonvillear.com/DocumentCenter/View/11449/City-of-Bentonville-Benefit-Guide-2023
Equal Opportunity Employer. The City of Bentonville is committed to providing equal opportunity without regard to race, color, religion, sex, age, national origin, marital status, veteran status, political status, disability status, or genetic information, as required by all federal and state laws. The City's commitment extends to all employment related decisions, terms and conditions of employment (including job opportunities), promotions, pay and benefits.