GIS Technician II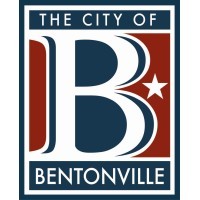 City of Bentonville
Operations
Bentonville, AR, USA
Posted on Thursday, August 24, 2023
SUMMARY - Develop and maintain the geographic information system's (GIS) data layers. Duties include reading and interpreting source documents, such as civil engineering plans, plot maps, and legal descriptions; and entering required data into the GIS. Creates and maintains data layers such as cadastral, political boundaries, annexations, zoning, criminal activities, etc. Performs routine mapping duties with an emphasis on customer service. A greater level of personal initiative and self-leadership and management is required for Level II duties.
ESSENTIAL DUTIES AND RESPONSIBILITIES - include the following. Reporting relationships, work assignments, and work schedules may be subject to change in order to meet City needs or operational requirements. Attendance at work and the ability to get along with the public, supervisors, and co-workers are essential elements of this position. Other duties may be assigned by Supervisor.
[GIS Technician Level II is where employees are assigned technician duties at an increased level of complexity. Some responsibility may also be assigned for providing training or assistance to lower level technicians and employees. Work is performed under general supervision. Tasks often do not have clearly defined processes. Level II GIS Technician skills will include all those skills of a Level I GIS Technician plus the following:]
Proficiency with an advanced level of ESRI GIS software. Softwares including (but not limited to) ArcMAP, ArcGIS Pro, ArcGIS Online and ArcCatalog. Familiarity with ArcServer, Model Builder and Python scripting is a plus.
Proficiency with addressing requirements and procedures as it pertains to the City of Bentonville and the codes that are adopted by the City. Coordinate with 911 Administrative staff to make changes with other service providers. Communicate new or changed addresses to various agencies that require notification.
Review and comment on Code Compliance applications, Planning Commission items and Board of Adjustment Items in a timely and accurate manner.
Perform a wide variety of technical duties related to providing support to the Planning, Utility Billing, Water, Parks and Electric departments.
Answers telephone calls to assist users. Specifically, providing phone support and instructions to users, including the public, in the use of our web-based maps. Ability to deal tactfully and courteously with the public and other departments. Ability to interpret and explain laws, policies and procedures.
Prepares thematic maps, graphs, and charts for presentation to various City departments, City Council meetings, Planning Commission meetings, and the general public with little supervision. Other special projects and the ability to expand on skills that promote the growth of individual knowledge are encouraged in this position.
Experience with Microsoft Excel and basic familiarity with SQL Queries are desired.
SUPERVISORY RESPONSIBILITIES - None.
QUALIFICATIONS - To perform this job successfully, an individual must be able to perform each essential duty satisfactorily. The requirements are representative of the knowledge, skill, and/or ability required. Reasonable accommodations may be made to enable individuals with disabilities to perform the essential functions.
EDUCATION and/or EXPERIENCE - Associate's degree in geographic information systems, geography, planning, landscape architecture, civil engineering, computer science, or a related field AND minimum two years of direct experience working with geographic information systems; or an equivalent combination of education and experience.
LANGUAGE SKILLS - Ability to read, analyze, and interpret common scientific and technical journals, financial reports, and legal documents. Ability to respond to common inquiries or complaints from customers, regulatory agencies, or members of the business community. Ability to effectively present information to top management, public groups, and/or boards of directors.
MATHEMATICAL SKILLS - Ability to work with mathematical concepts such as probability and statistical inference, and fundamentals of plane and solid geometry and trigonometry. Ability to apply concepts such as fractions, percentages, ratios, and proportions to practical situations.
REASONING ABILITY - Ability to define problems, collect data, establish facts, and draw valid conclusions. Ability to interpret an extensive variety of technical instructions in mathematical or diagram form and deal with several abstract and concrete variables.
CERTIFICATES, LICENSES, REGISTRATIONS - Valid Driver License
PHYSICAL DEMANDS - The physical demands described here are representative of those that must be met by an employee to successfully perform the essential functions of this job. Reasonable accommodations may be made to enable individuals with disabilities to perform the essential functions.
Employee is required to sit for long periods, reach with hands and arms, use hands to handle or feel objects/controls, and talk or hear. Also required to stand and walk. Semi-regularly stoop, kneel, crouch, and/or crawl. Employee must lift and/or move up to 25 lbs. regularly. Occasionally lifting up to 50 lbs. required. Visual abilities required include color differentiation, close/distant vision, and the ability to adjust focus.
HEALTH BENEFITS The City of Bentonville is proud to offer a comprehensive benefits package to eligible, full-time employees who work 30 hours per week. This year's benefits package can be viewed here: https://www.bentonvillear.com/DocumentCenter/View/11449/City-of-Bentonville-Benefit-Guide-2023
WORK ENVIRONMENT - The work environment characteristics described here are representative of those an employee encounters while performing the essential functions of this job. Reasonable accommodations may be made to enable individuals with disabilities to perform the essential functions.
The noise level is typical of a normal office work environment.
Equal Opportunity Employer. The City of Bentonville is committed to providing equal opportunity without regard to race, color, religion, sex, age, national origin, marital status, veteran status, political status, disability status, or genetic information, as required by all federal and state laws. The City's commitment extends to all employment related decisions, terms and conditions of employment (including job opportunities), promotions, pay and benefits.