Water Distribution Operator I ( 1 opening )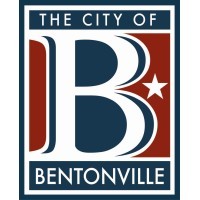 City of Bentonville
Operations
Bentonville, AR, USA
Posted on Friday, August 11, 2023
SUMMARY
Under supervision performs work on the Bentonville's water distribution system, including installation, maintenance, repair, expansion, and relocation of water distribution and services lines. Typically will be working on a class I Water Distribution license and will typically have 0-1 year of experience.
ESSENTIAL DUTIES AND RESPONSIBILITIES
Report relationships, work assignments, and work schedules may be subject to change in order to meet City needs or operational requirements. Attendance at work and the ability to
get along with the public, supervisors, and co-workers are essential elements of this position. Other duties may be assigned.
Digs ditches using picks, shovels, and other hand tools.
Assists in laying and tapping into new and existing water mains and connecting water lines.
Installs and repairs water services, valve boxes, and fire hydrants.
Provides traffic control and safety spotter for others working on or near streets or in ditches.
Uses common hand tools like picks, shovels, wrenches, socket sets, and rakes. Uses tools like ditch pumps, air compressors, and jackhammers.
Makes and repairs "Cuts" in streets, curbs, and other property.
Removes and replaces grass, shrubs, small trees, and other landscaping before and after completion of projects.
Cleans work areas and tools upon completion of daily work projects.
Plans installation or repair to avoid obstructions and to avoid interfering with activities of other workers.
Cuts, assembles and installs variety of metal and nonmetal pipes, tubes, and fittings, including iron, steel, copper, and plastic.
Connects pipes, using threaded, caulked, soldered, brazed, fused, or cemented joints.
Drives truck equipped with dump body to transport and dump loose materials such as sand, gravel, crushed rock, bituminous paving materials.
Operates levers or turns crank to tilt body and dump contents. Moves hand and foot controls to jerk truck forward and backward to loosen and dump material adhering to body.
Loads truck by hand or by operating mechanical loader.
Inspects truck equipment and supplies such as tires, lights, brakes, gas, oil, and water.
Fastens attachments to tractor with clevis or wedge pin hitches.
Connects hydraulic hoses, belts, mechanical linkage, or power takeoff shaft to tractor to provide power to raise, lower, or tilt attachments
Greases, oils, and performs minor repairs on tractor.
Bolts, nails, aligns, and blocks up under forms.
Smoothes and finishes freshly poured cement or concrete.
At times will be asked to operate or drive a tractor, backhoe, mini-excavator, skid steer or other mechanically powered equipment.
Have and maintain a personal telephone for emergency calls.
This position is considered a first responder in the event of a citywide emergency or disaster situation. During such an event, this position will respond and perform tasks that are assigned based on the need of the situation.
Performs other duties as assigned.
SUPERVISORY RESPONSIBILITIES
None.
QUALIFICATIONS
To perform this job successfully, an individual must be able to perform each essential duty satisfactorily. The requirements listed below are representative of the knowledge, skill, and/or ability required. Reasonable accommodations may be made to enable individuals with disabilities to perform the essential functions. Must also reside in Arkansas and within a reasonable distance from the center of the City of Bentonville in order to respond to emergencies that may arise.
EDUCATION and/or EXPERIENCE
High school diploma or general education degree (GED) .One (1) year related experience and/or training; or equivalent combination of education and experience preferred but not required. Proficiency with Microsoft software preferred but not required.
LANGUAGE SKILLS
Ability to read and comprehend simple instructions, short correspondence, and memos. Ability to write simple correspondence. Ability to effectively present information in one-on-one and small group situations to customers, clients, and other employees of the organization.
MATHEMATICAL SKILLS
Ability to add, subtract, multiply, and divide in all units of measure, using whole numbers, common fractions, and decimals. Ability to compute rate, ratio, and percent. Ability to calculate figures and amounts such as proportions, percentages, area, circumference, and volume.
REASONING ABILITY
Ability to apply common sense understanding to carry out detailed but uninvolved written or oral instructions. Ability to deal with problems involving a few concrete variables in standardized situations.
CERTIFICATES, LICENSES, REGISTRATIONS, SPECIAL SKILLS
Ability to obtain a Class "A" Commercial Driver's License(within 12 months)

Ability to obtain a Class I Water Distribution License(within 24 months)
PHYSICAL DEMANDS
The physical demands described here are representative of those that must be met by an employee to successfully perform the essential functions of this job. Reasonable accommodations may be made to enable individuals with disabilities to perform the essential functions.
While performing the duties of this job, the employee is regularly required to stand; walk; use hands to finger, handle, or feel; reach with hands and arms; climb or balance; stoop, kneel, crouch, or crawl; talk or hear; and taste or smell. The employee must regularly lift and/or move up to 10 pounds, frequently lift and/or move up to 50 pounds, and occasionally lift and/or move up to 100 pounds. Specific vision abilities required by this job include close vision, distance vision, color vision, peripheral vision, depth perception, and ability to adjust focus.
HEALTH BENEFITS
The City of Bentonville is proud to offer a comprehensive benefits package to eligible, full-time employees who work 30 hours per week. This year's benefits package can be viewed here: https://www.bentonvillear.com/DocumentCenter/View/11449/City-of-Bentonville-Benefit-Guide-2023
WORK ENVIRONMENT
The work environment characteristics described here are representative of those an employee encounters while performing the essential functions of this job. Reasonable accommodations may be made to enable individuals with disabilities to perform the essential functions.
While performing the duties of this job, the employee is regularly exposed to moving mechanical parts and outside weather conditions. The employee is frequently exposed to wet and/or humid conditions, fumes or airborne particles, extreme cold, extreme heat, and vibration. The employee is occasionally exposed to high, precarious places; toxic or caustic chemicals; and risk of electrical shock. The noise level in the work environment is usually moderate.
WORK HAZARDS
Work hazards for this positions include:
Noise from jackhammering concrete or asphalt, heavy equipment operations, air compressor, generators, hydro jet trucks, vacuum trucks, cutting/sawing operations, large electric motors, motor driven pumps, electric saws, drills, and grinders.
Chemical, Bacteriological and Physical Injury Hazards for this position would include:
Methane gas, natural gas, low oxygen levels, oxygen rich levels, hydrogen sulfide gas, asbestos dust, clay dust, concrete (skin contact), Hepatitis A, B and C, drowning, equipment injuries, traffic accidents, snake bites, insect bites, poison plants, and excavation cave-ins.
Equal Opportunity Employer. The City of Bentonville is committed to providing equal opportunity without regard to race, color, religion, sex, age, national origin, marital status, veteran status, political status, disability status, or genetic information, as required by all federal and state laws. The City's commitment extends to all employment related decisions, terms and conditions of employment (including job opportunities), promotions, pay and benefits.