Planner ( 1 Opening)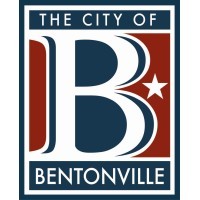 City of Bentonville
Bentonville, AR, USA
Posted on Thursday, August 10, 2023
SUMMARY Comprehensive Planning Division – Community and Economic Development Planner: Responsible for the administration of the Community Development Block Grant (CDBG) program including preparation of federally required plans and reports, management of all projects with CDBG funding; management of the CDBG budget through IDIS, and coordination and oversight of grant subrecipients. Serves as a point of contact for operation of businesses in the City of Bentonville, new and old.
ESSENTIAL DUTIES AND RESPONSIBILITIES include the following. Reporting relationships, work assignments, and work schedules may be subject to change in order to meet City needs or operational requirements. Attendance at work and the ability to get along with the public, supervisors, and co-workers are essential elements of this position. Other duties may be assigned.
Ensures compliance with all regulations and requirements of the CDBG program with an approximate annual allocation of $35,000, which requires monitoring of the program, projects and sub-recipients with regard to all federal, state, and local regulations.
Ensures that projects comply with the Fair Housing Act, environmental review, labor standards, displacement and relocations, acquisition, lead-based paint, nondiscrimination and equal opportunity.
Coordinates the citizen participation process of the program.
Coordinates a grant, award and monitoring program for sub-recipients.
Manages all program financial elements, including internal control auditing.
Provides training and one-on-one technical assistance to sub-recipients.
Prepares and maintain required records and reports.
Maintain Housing and Urban Development (HUD) IDIS accounting system and drawdown procedures.
Maintain system to track grant funds and disbursements and drawdown requests.
Serves as a point of contact to businesses wishing to do business within the City of Bentonville, existing and new.
Implements the recommendations of the Affordable Housing Workgroup Final Report and all affordable housing programs in the City of Bentonville.
Actively seeks and coordinates grant applications for programs aimed at delivering affordable housing.
Discusses various community development program requirements and sources of funding available with department managers and staff.
Confers with personnel affected by proposed programs to develop program goals and objectives, outline how funds are to be used, and explain procedures necessary to obtain funding.
Submits proposals to officials for approval.
Writes grant applications, according to format required, and submits applications to funding agency or foundation.
Meets with representatives of funding sources to work out final details of proposal.
Directs and coordinates evaluation and monitoring of grant funded programs, or writes specifications for evaluation or monitoring of programs by outside agency.
Assists department managers and staff in writing periodic reports to comply with grant requirements.
Maintains master files on grants. Monitors paperwork and budgets connected with grant funded programs.
Prepares three-to-five-year Consolidated Plans
Prepares annual Action Plans.
Prepares annual Consolidated Action Plan Evaluation Reports (CAPER).
Prepares Environmental Review Records.
Serves on various civic committees as the City's staff representative.
Assists with special projects and assignments of the Comprehensive Planning Division, including staff support for various committees, code updates, and research-related activities.
Prepare budgets associated with community development programs.
Maintain effective public relations and to establish good working relationships with other employees.
Research federal regulations associated with the administration of community development programs.
Disseminate information regarding programs and services available through the CDGB, HOME, and other federal programs.
Maintain administrative, fiscal, and general records and to prepare reports or respond to questions from files or records.
Performs other duties as required.
SUPERVISORY RESPONSIBILITIES. None
QUALIFICATIONS To perform this job successfully, an individual must be able to perform each essential duty satisfactorily. The requirements listed below are representative of the knowledge, skill, and/or ability required. Reasonable accommodations may be made to enable individuals with disabilities to perform the essential functions.
EDUCATION and/or EXPERIENCE Bachelor's degree (B. A.) from four-year college or university and two (2) to Five (5) years related experience and/or training; or equivalent combination of education and experience.
Knowledge of the principles, practices, and methods of planning administration and laws; including forecasting and feasibility analysis; and knowledge of Geographic Information Systems (GIS).
Proficiency in Microsoft Office Suite and "ESRI" GIS.
Experience in various creative software such as Canva and Adobe programs.
Knowledge in marketing such as social media marketing, communications, press releases, etc.
LANGUAGE SKILLS Ability to read and comprehend codes, specifications, legal descriptions, maps, development plans and plats. Ability to confer with owners and others to provide accurate information concerning codes. Ability to communicate clearly and effectively, both orally and in writing. Ability to effectively present information to top management, public groups, and/or boards of directors.
MATHEMATICAL SKILLS Ability to calculate figures, and amounts such as proportions, percentages, area, circumference, and volume. Ability to apply concepts of basic algebra and geometry. Ability to work with mathematical concepts such as probability and statistical inference. Ability to apply concepts such as fractions, percentages, ratios, and proportions to practical situations.
REASONING ABILITY Able to define problems, collect data, establish facts, and draw valid conclusions. Ability to interpret an extensive variety of technical instructions in mathematical or diagram form and deal with several abstract and concrete variables.
CERTIFICATES, LICENSES, REGISTRATIONS Valid Driver's License.
PHYSICAL DEMANDS The physical demands described here are representative of those that must be met by an employee to successfully perform the essential functions of this job. Reasonable accommodations may be made to enable individuals with disabilities to perform the essential functions.
While performing the duties of this job, the employee is regularly required to sit. The employee frequently is required to use hands to finger, handle, or feel; reach with hands and arms; and talk or hear. The employee is occasionally required to stand and walk. The employee must frequently lift and/or move up to 10 pounds and occasionally lift and/or move up to 25 pounds. Specific vision abilities required by this job include distance vision, color vision, and depth perception. These physical demands are specifically for conducting site analysis in turn used to develop staff reports for city boards and commissions.
HEALTH BENEFITS
The City of Bentonville is proud to offer a comprehensive benefits package to eligible, full-time employees who work 30 hours per week. This year's benefits package can be viewed here: https://www.bentonvillear.com/DocumentCenter/View/11449/City-of-Bentonville-Benefit-Guide-2023
WORK ENVIRONMENT The work environment characteristics described here are representative of those an employee encounters while performing the essential functions of this job. Reasonable accommodations may be made to enable individuals with disabilities to perform the essential functions.
While performing the duties of this job, the employee is occasionally exposed to outside weather conditions. The noise level in the work environment is usually moderate.
This job description should not be interpreted as all inclusive. It is intended to identify the major responsibilities and requirements of this job. The incumbents may be requested to perform job-related responsibilities and tasks other than those stated in this description but which are commensurate with similar levels of responsibility.
The City of Bentonville is committed to providing equal opportunity without regard to race, color, religion, sex, age, national origin, marital status, veteran status, political status, disability status, or genetic information, as required by all federal and state laws. The City's commitment extends to all employment related decisions, terms and conditions of employment (including job opportunities), promotions, pay and benefits.