Part Time Recreation Worker I Kids Center ( 2 openings )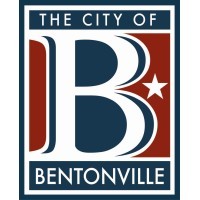 City of Bentonville
Bentonville, AR, USA
Posted on Tuesday, August 1, 2023
Summary
Our Kids Center workers provide personal assistance, medical attention, emotional support, or other personal care to others such as coworkers, customers, or patients. A kid's center worker responsible is to provide a safe, secure, fun atmosphere for the children in their care. Kids Center workers will develop relationships with parents to communicate with them on daily behaviors and activities.
Primary responsibilities
Observe and monitor children's play activities.

Create and maintain great versatile activities for kids to participate in.

Keep records on individual children, including daily observations and information about activities

Read to children, and teach them simple painting, drawing, handicrafts, and songs.

Organize and participate in recreational activities, such as games.

Organize and store toys and materials to ensure order in activity areas.

Perform housekeeping duties such as laundry, cleaning, dishwashing, and changing of towels.

Sanitize toys and play equipment.

Discipline children and recommend or initiate other measures to control behavior, such as caring for own clothing and picking up toys and books.

Identify signs of emotional or developmental problems in children and bring them to parents' or guardians' attention.

Follow policies and procedures for the kid's center to ensure the safety for all the kids involved.

Perform great team work among other coworkers.

Perform great commination skills with the children and parents.
Available Shifts
Morning Monday- Friday 7:45am -12:15pm

Alternating Saturdays 8:45am-12:15pm ( 1-2 Saturdays a month)

Evening Monday- Friday 2:45pm-7:15pm

Alternating Saturdays 8:45a-12:15pm ( 1-2 Saturdays a month)

Also assist with Special events throughout the year.
High school Diploma or GED
The City of Bentonville is committed to providing equal opportunity without regard to race, color, religion, sex, age, national origin, marital status, veteran status, political status, disability status, or genetic information, as required by all federal and state laws. The City's commitment extends to all employment related decisions, terms and conditions of employment (including job opportunities), promotions, pay and benefits.