Part Time Rec Worker Ice Rink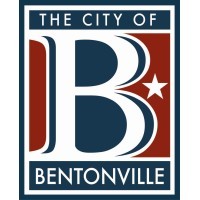 City of Bentonville
Bentonville, AR, USA
Posted on Thursday, July 6, 2023
Summary
Responsible for handling admission and ice rink operation duties, including greeting guests and offering guest assistance, answering phones, handling department inquiries, handle season pass inquiries, ice skate management, and sorting and distributing marketing documents for ice rink programs. Also, cashiering for admissions, program registrations, and facility reservations.
Primary responsibilities
Sell admission tickets.

Answer inquiries about Parks and Recreation.

Greet visitors warmly and make sure they are comfortable.

Issue wristbands for session-specific times.

Keep facility clean and organized.

Sharpen skates on a weekly rotation.

Coordinate program activities.

Hand out season pass and program information to guests.

Register people for facility rentals and programs.

Call waiting list patrons for session admission.

Keep daily counts for facility usage.

Season Pass inquiries.

Take and relay messages.

Book private parties for people.

Assist in minor first aid when necessary.

Operate Zamboni to maintain quality of ice.

Open and Close the facility that you are working.

Report all incidents and accidents in the facility.

Answer phones and manage messages.

Implements Emergency Action Plans when necessary.

Monitor Ice Rink

Enforce Ice Rink Rules
Education and/or Experience
Highschool diploma or GED; no experience required
The City of Bentonville is committed to providing equal opportunity without regard to race, color, religion, sex, age, national origin, marital status, veteran status, political status, disability status, or genetic information, as required by all federal and state laws. The City's commitment extends to all employment related decisions, terms and conditions of employment (including job opportunities), promotions, pay and benefits.