Deputy Court Clerk I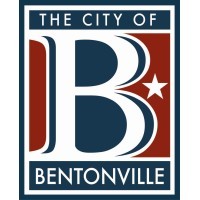 City of Bentonville
Bentonville, AR, USA
Posted on Monday, May 29, 2023
SUMMARY
Assists and carries out all clerical tasks and duties in the District Court of law by performing the following duties.
ESSENTIAL DUTIES AND RESPONSIBILITIES include the following. Reporting relationships, work assignments, and work schedules may be subject to change in order to meet court needs or operational requirements. Attendance at work and the ability to get along with the public, supervisors, and co-workers are essential elements of this position. Other duties may be assigned.
Prepares docket or calendar of cases to be called. Explains procedures or forms to the parties.
Secures information for judge and notifies attorneys and prosecutors of required appearances in court.
Records case disposition, court orders, and arrangement for payment of court fees and/or judgment amounts.
Collects court fees and fines and records amounts collected . Acquires knowledge of monthly financial procedures.
Coordinates case scheduling.
Resolves questions and complaints raised by attorneys and members the general public.
Prepares daily cash deposits. Update accounts daily and monthly. Assists with related special projects, as required.
Computes tickets showing amount due. Makes change and issues receipts to customers.
Records amounts received and prepares reports of transactions.
Reads and records totals shown on cash register tape and verifies against cash on hand.
Quotes cost of offenses as requested by defendants.
Provides information to public, receives complaints and resolves complaints when possible. Calls additional workers to stations when situation warrants.
Prepares case folders, and posts, files, or routes documents to all parties involved.
Receipts all payments, deposit all checks, and mails to the plaintiffs if on a judgment.
Prepares reports for the Chief Court Clerk with each deposit made.
Monitors small claims cases transferred from the small claims division to the civil division and notifies all parties of their rights.
Process all mail and filings as they arrived from attorneys that are filed in the Bentonville District Court.
Sign the summons, assigns a court date, assigns a case number, receipt the filing fees, and return to the plaintiff.
Prepare the Orders of Judgment following small claims court hearings.
Prepares Writs of Garnishment of wages as requested.
Provides plaintiffs process serving options. Calculates the total garnishment, prepares files, and serves the document via certified mail.
Receives and documents all garnishment payment sent to the Court.
Process and forward Writs of Execution for the County Sheriff to serve.
Certifies all requested documents. Maintains organization and security on all files.
Prepare the Motion and Order to extend time for service on small claims cases.
Prepares dismissals or Satisfaction of Judgments on small claims cases that have be settled or paid in full.
Monitor all appointments of process servers to make sure they have the certification and bond for each current year on file with the court.
Performs other clerical and administrative support duties as required by Chief Court Clerk or Chief Deputy Court Clerk.
If Assigned Duties as Probation Clerk
Performs Administrative & clerical intakes to the probation office on all people assigned to the District Court Judge.
Collects probation fees and provides paid receipts. Safeguards all probation fees collected.
Answers telephones and assists with in-person probation appointments.
Instruct defendants as to uncompleted probation requirements.
Monitors compliance with court orders.
Assists in the supervision of payments of fines & costs for defendants with history of non-compliance.
Maintains up-to-date lists of people on supervision with the probation office.
Administers drug tests as needed.
Provides assistance to District Court and Deputy Court clerks as needed.
Performs other clerical & administrative support duties as required by the Probation Officer/Bailiff and Chief court clerk.
SUPERVISORY RESPONSIBILITIES None.
QUALIFICATIONS To perform this job successfully, an individual must be able to perform each essential duty satisfactorily. The requirements listed below are representative of the knowledge, skill, and/or ability required. Reasonable accommodations may be made to enable individuals with disabilities to perform the essential functions.
EDUCATION and/or EXPERIENCE
High school diploma or general education degree (GED); or one to three months related experience and/or training; or equivalent combination of education and experience.
LANGUAGE SKILLS
Ability to read and comprehend simple instructions, short correspondence, and memos. Ability to write simple correspondence. Ability to effectively present information in one-on-one and small group situations to customers, clients, and other employees of the organization.
MATHEMATICAL SKILLS
Ability to add, subtract, multiply, and divide in all units of measure, using whole numbers, common fractions, and decimals. Ability to compute rate, ratio, and percent and to draw and interpret bar graphs.
REASONING ABILITY
Ability to apply common sense understanding to carry out instructions furnished in written, oral, or diagram form. Ability to deal with problems involving several concrete variables in standardized situations.
CHARACTER Must be self-motivated and possess a clearly demonstrated high ethical standard of conduct. Impeccable reference are required.
CERTIFICATES, LICENSES, REGISTRATIONS
Arkansas District Court Clerk's Association (ADCCA) Certification
Arkansas Criminal Information Center (ACIC)
Valid Driver's License
PHYSICAL DEMANDS The physical demands described here are representative of those that must be met by an employee to successfully perform the essential functions of this job. Reasonable accommodations may be made to enable individuals with disabilities to perform the essential functions.
While performing the duties of this job, the employee is regularly required to use hands to finger, handle, or feel; reach with hands and arms; and talk or hear. The employee frequently is required to stand, walk, and sit. The employee is occasionally required to climb or balance; stoop, kneel, crouch, or crawl; and taste or smell. The employee must regularly lift and/or move up to 10 pounds, frequently lift and/or move up to 25 pounds, and occasionally lift and/or move up to 50 pounds. Specific vision abilities required by this job include close vision, distance vision, color vision, peripheral vision, depth perception, and ability to adjust focus.
HEALTH BENEFITS

The City of Bentonville is proud to offer a comprehensive benefits package to eligible, full-time employees who work 30 hours per week. This year's benefits package can be viewed here: https://www.bentonvillear.com/DocumentCenter/View/11449/City-of-Bentonville-Benefit-Guide-2023
WORK ENVIRONMENT The work environment characteristics described here are representative of those an employee encounters while performing the essential functions of this job. Reasonable accommodations may be made to enable individuals with disabilities to perform the essential functions. The noise level in the work environment is usually moderate.
The City of Bentonville is committed to providing equal opportunity without regard to race, color, religion, sex, age, national origin, marital status, veteran status, political status, disability status, or genetic information, as required by all federal and state laws. The City's commitment extends to all employment related decisions, terms and conditions of employment (including job opportunities), promotions, pay and benefits.