Aviation Maintenance Technician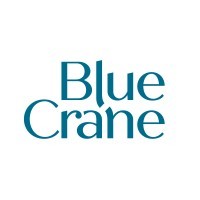 Bluecrane
Bentonville, AR, USA
Posted on Thursday, October 12, 2023
The Aircraft Mechanic will inspect, repair and maintain aircraft to ensure airworthiness in accordance with FAA regulations and company policies.
Duties and responsibilities
Perform regular maintenance on aircraft
Ensure proper working condition of components, engines, flight controls and other mechanical/electrical systems
Perform preventative maintenance on systems
Repair sheet metal as needed
Follow a check list for 100 hour/Annual inspections
Identify and resolve problems discovered through inspection or pilot reports
Replace parts with new/overhauled parts as needed to maintain airworthiness.
Consults maintenance manuals to ensure proper procedures are followed
Make a report to Supervisor regarding estimated time to repair squawks discovered or reported by owner/crew
Communicate with Supervisor or customer as required to ensure customers fully understand repair process and what must be repaired/replaced
Makes appropriate log book entries as specified in the FAR's
Works in an efficient manner at all times
Reports all time spent on aircraft through our tracking system
Performs other related duties as assigned



Hourly pay will depend on experience. Minimum starting pay is $30 per hour and $32 if you have an IA
Minimum Requirements


FAA Airframe and Powerplant certificates



Required Skills/Abilities


While not required, Inspection Authorization is preferred
Good communication skills. Will be in contact with customers
Detail oriented with good workmanship/demonstrates good ownership of issues on aircraft
Ability to read complex maintenance instructions and follow them
Must be able to collaborate with other mechanics to solve problems



Physical Requirements
Must be able to stand, lie, and kneel in awkward positions and spaces.
Must be able to perform work on scaffolding or ladders.
Must be able to lift and pull objects weighing up to 70 pounds at a time.
Manual dexterity and physical strength necessary to operate tools or make adjustments and repairs.
Must have visual acuity to inspect equipment and identify defects.
Must be able to hear well enough to test sounds and identify functioning level of aircraft.



The job will be 4, 10 hour days with the possibility of Saturdays.