Commercial Property Manager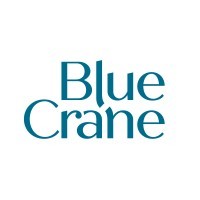 Bluecrane
Administration
Bentonville, AR, USA
Posted on Tuesday, October 3, 2023
Blue Crane, a development and real estate company headquartered in Bentonville, Arkansas, is seeking a skilled, highly motivated and entrepreneurial individual to join the team as a Property Manager.
What you will do
Property Managers are responsible for managing a diverse real estate portfolio including retail, office, industrial, multi-family, and hospitality assets. The Property Manager participates in all aspects of the day-to-day operations of their properties including tenant relations, project management, vendor management, financial review, and lease administration. The ideal candidate will possess strong time management skills, precise attention to detail, and a proven history demonstrating a proactive ownership mentality in a fast pace commercial real estate environment, in addition to demonstrating an elevated level of professionalism and confidentiality when interacting with organization personnel, tenants, vendors, and outside partners.
Specific Job Responsibilities
Manage a diverse real estate portfolio including retail, office, industrial, multi-family, and hospitality assets;
Identify problems and opportunities for improvement in our portfolio, and educate the leadership team on recommended solutions;
Provide excellent customer service to all tenants, maintaining frequent contact to ensure all needs are met and tenant retention is optimized;
Pursue all tenant receivables in accordance with lease agreements, and work with Manager of Property Management on collection efforts;
Prepare and adhere to annual property budgets, and regularly report on variances;
Assist Manager of Property Management and Operations Accountant with preparing monthly financial workbooks for review by the leadership team;
Assist Operations Accountant by helping prepare and review monthly lease billings and annual operating expense reconciliations;
Perform/supervise all lease administration functions including preparation of profile documents to track nuanced lease provisions;
Perform routine property inspections, working closely with the Facilities team to address any identified issues;
Support Facilities team as needed with work order administration and preventative maintenance schedules;
Assist Director of Facilities with the management of capital projects as needed;
Assist other departments (Leasing, Finance, Development, and Acquisitions) with periodic requests as needed.
Who We Need
Qualifications required for your success
Minimum of 3 years of experience managing Class A commercial real estate in a tenant facing role
Excellent communication skills, both verbal and written
Intermediate to advanced skills with Microsoft Office suite
Thorough understanding of real estate financial concepts
Strong organization and analytical skills
CPM or RPA designation a plus
Experience with Yardi voyager strongly preferred, but not required
Personal attributes that support your success
You are passionate about our vision to create places for humanity to flourish in Northwest Arkansas;
You are a team player, and show respect and professionalism while collaborating with others;
You are able act as a trusted advisor to principals and colleagues while demonstrating discretion, expertise, and integrity; and
You are a lifelong learner, who is inquisitive and solves problems with bold thinking and innovation.
What To Expect From Us
A mission-based team and meaningful work;
A wide variety of engaging, unique real estate projects that will positively impact this community and thousands of families;
Long-term organizational growth, flexibility, and career growth opportunities; and
The opportunity to make substantial impact in a rapidly growing and developing region –Northwest Arkansas is the No. 4 best place to live in the country according to the U.S. News & World Report's 2021-2022 ranking, and the region saw 21.5% population growth since 2010 (faster than 95 of the top 100 MSAs).
About Blue Crane
Blue Crane is a development and real estate company that strives to create places for humanity to flourish in Northwest Arkansas. Located in the heart of the Mountain Biking Capital of the World, Blue Crane is a trailblazer for projects that connect communities to downtown, life to work, and entrepreneurs to opportunities. Blue Crane is the real estate arm of Runway Group, a holding company making investments in real estate, outdoor recreation, hospitality, and businesses committed to moving Arkansas forward.
Blue Crane is an equal opportunity employer and is committed to building and maintaining a culturally diverse workplace that is free of discrimination and harassment of any kind. We encourage women, minorities, individuals with disabilities and veterans to apply. All qualified applicants will receive consideration for employment without regard to race, religion, color, national origin, sex, sexual orientation, gender identity, age, veteran status, or any other status protected by the laws or regulations in the locations where we operate. All offers of employment are contingent on your successful completion of a confidentiality agreement, background check, and credit check. You will also need to provide proper identification verifying your eligibility to work in the United States on your first day of work.