Senior Project Manager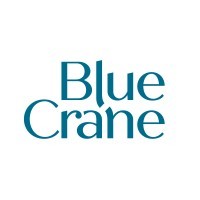 Bluecrane
Operations
Bentonville, AR, USA
Posted on Friday, September 15, 2023
Blue Crane, a development and real estate company headquartered in Bentonville, Arkansas, is seeking a skilled, highly motivated, and entrepreneurial/self-starter to join the Development team. The ideal teammate will demonstrate the ability to support stakeholders in a multi-disciplinary role.What you would do
Provide support and report to the Directors of Development.
Enhance Blue Crane's culture by accepting ownership, exploring new possibilities, and adding value to the organization.
Provide leadership to project managers and ensure that projects are completed with high quality, on time, and within budget.
Lead and assist in developing projects and programs to establish quality objectives.
Assemble a project team of consultants to work with to create feasibility studies for potential projects.
Manage teams through all phases of cycle development, including financial analysis, project feasibility, project design and development, construction completion, equipment installation, and final delivery.
Manage multiple projects individually and as a team, all simultaneously.
Create project approval memos that effectively communicate ideas, goals, and visions of the request.
Develop and manage budgets for development projects with Blue Crane's investment team.
Communicate project status to the Director of Development.
Participate in all design and construction document phases to ensure adherence to Blue Crane's quality, design, and budget expectations.
Communicate and manage all issues and risks affecting the projects and work with relevant parties to develop and implement solutions.
Develop relationships with City officials to work together successfully.
Prepare and review construction contracts for general contractors.
Interview and hire contractors for projects.
Formulate preliminary cost estimates based on design, materials, and labor requirements.
Review and negotiate change orders.
Review pay applications to ensure conformance with construction progress.
Maintain a strong understanding of business strategies, goals, and missions.
What we're looking for
Qualifications Required For Your Success
Bachelor's degree from an accredited college or university focusing on Construction Management, Business Finance, or Architecture.
15+ years of progressively responsible experience in project management , real estate development, finance, and construction. Direct experience in real estate development or construction is required.
Excellent communication and presentation skills.
Ability to work independently and react quickly in a demanding, fast-paced environment.
Ability to interact with various officials, consultants, and community groups.
Strong problem-solving skills, creative thinking, solid organization, and leadership skills.
Knowledge of the principles and practices of real estate.
Ability to manage multiple projects simultaneously, balance priorities and deadlines.
Strong working knowledge of MS Office Suite
Personal attributes that support your success
You are passionate about our mission to sustainably develop and transform Northwest Arkansas into a dynamic lifestyle community with a unique culture reflecting our heritage and natural beauty.
You are a team player and show respect and professionalism while collaborating with others.
You act as a trusted advisor to principals and colleagues while demonstrating expertise, integrity, and most of all good judgement.
You possess an owner/operator mentality.
You are an inquisitive lifelong learner who solves problems with bold thinking and innovation.
You respect and value Equity, Diversity, Inclusion and Belonging in the workplace and the community.
All offers of employment are contingent on your successful completion (where permitted by state law) of a confidentiality agreement, background check, credit check, and drug screen. In addition, you will need to provide proper identification verifying your eligibility to work in the United States on your first day of work.What To Expect From Us
A mission-based team and meaningful work.
A wide variety of engaging, unique real estate projects that will positively impact this community and thousands of people.
Long-term organizational growth and flexibility that will create career growth opportunities.
The opportunity to substantially impact a rapidly growing and developing region. Northwest Arkansas is the No. 4 best place to live in the country according to the U.S. News & World Report's 2021-2022 ranking, and the region saw 21.5% population growth since 2010 (faster than 95 of the top 100 MSAs).
Benefits
Our benefit package includes the following
Competitive salary
Employee health, dental, and vision insurance
Company paid STD and LTD
401(k) Plan
Paid holidays (12)
Generous PTO (in addition to paid holidays)
Maternity and Paternity Leave
Wellness reimbursement benefit
Bicycle incentive program
Tuition reimbursement
About Us
Blue Crane is a real estate company that strives to foster innovative design and revitalization in vibrant communities throughout Northwest Arkansas. Located in the heart of the Mountain Biking Capital of the World™ in Bentonville, Blue Crane is a trailblazer for projects that connect communities to downtown, life to work, and entrepreneurs to opportunities.Blue Crane is the real estate arm of Runway Group. Runway is a holding company making investments in real estate, outdoor initiatives, hospitality, and businesses committed to moving Arkansas forward.Blue Crane is an equal opportunity employer and is committed to building and maintaining a culturally diverse workplace that is free of discrimination and harassment of any kind. We encourage women, minorities, individuals with disabilities and veterans to apply. All qualified applicants will receive consideration for employment without regard to race, religion, color, national origin, sex, sexual orientation, gender identity, age, veteran status, or any other status protected by the laws or regulations in the locations where we operate.