Scrum Master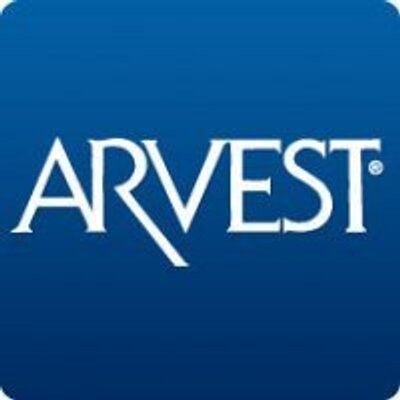 Arvest Bank
IT
Lowell, AR, USA · Arkansas, USA · Oklahoma, USA · Kansas, USA
Posted on Monday, May 15, 2023
Pay is based on a number of factors including the successful candidate's job-related knowledge and skills, qualifications, and prior experience. Arvest offers a comprehensive suite of benefits, including a full range of health and life, financial, and wellness benefits. For more information about benefits, please visit www.arvest.com/careers/benefits.
Position is Monday through Friday from 8 am to 5 pm with the ability to work additional hours as project needs demand.
Incumbent should be located within the Arvest 4 State Footprint (AR, KS, MO, OK). Remote work options may be available outside of the 4-state footprint upon further review during the interview process.
The story of Arvest is one of commitment started by our founders in 1961, with an intense dedication to focusing on our customers. We will always be active and involved members of the communities we serve, and we will always work to put the needs of our customers first as we continue to fulfill our mission – People helping people find financial solutions for life.
Job Title: Scrum Master
A Scrum Master at Arvest is responsible for facilitating Agile ceremonies, removing impediments, and fostering a culture of continuous improvement within an organization. Scrum Masters are servant leaders that work to understand the business needs and facilitate the efforts of the scrum teams to iteratively develop new features and fix defects. They have a strong understanding of Agile principles and practices, excellent communication skills, and a passion for delivering high-quality solutions.
We are seeking candidates who embrace diversity, equity, and inclusion in a workplace where everyone feels valued and inspired.
What You'll Do at Arvest: (Other duties may be assigned.)
• Lead daily stand-up meetings, sprint planning sessions, sprint reviews, and retrospectives.
• Ensure teams adhere to Agile principles and practices.
• Identify and remove impediments that are blocking the team's progress.
• Collaborate with product owners to prioritize and refine the product backlog.
• Coach and mentor team members on Agile best practices.
• Monitor team performance and identify areas for improvement.
• Facilitate communication between team members, stakeholders, and leadership.
• Help the team to continuously improve and optimize their processes.
• Develop, maintain, and communicate metrics to drive improvement.
• Understand and comply with bank policy, laws, regulations, and the bank's BSA/AML Program, as applicable to your job duties. This includes but is not limited to; complete compliance training and adhere to internal procedures and controls; report any known violations of compliance policy, laws, or regulations and report any suspicious customer and/or account activity.
Toolbox for Success:
• Bachelor's degree in computer science, Technology or related field, or equivalent work experience
• 1 year of Scrum Master or equivalent experience
• Strong understanding of Agile principles and practices
• Excellent communication and interpersonal skills
• Experience with Agile tools such as JIRA, Azure DevOps, or similar
• Ability to work with technical and non-technical stakeholders to align project goals with business objectives
• Ability to lead and facilitate Agile ceremonies, driving accountability and ownership among the team
• Ability to identify and resolve team conflicts or impediments and foster a culture of collaboration and continuous improvement
• Strong problem-solving and analytical skills, able to identify patterns and root causes of issues
• Ability to motivate and inspire team members to achieve their full potential
• Strong negotiation and influencing skills to drive change and ensure successful project delivery
• Ability to manage multiple priorities and work well under pressure
• Ability to communicate clearly and effectively, both verbally and in writing
• Relevant military experience is considered for veterans and transitioning service members
Physical Demands:
The associate must be able to travel occasionally by themselves within the US, possibly overnight. Reasonable accommodations may be made to enable qualified individuals with disabilities to perform the essential functions.
We offer competitive compensation, benefits packages, and significant professional growth.
Along with an excellent benefits package, our associates are engaged, rewarded for performance, and encouraged to grow professionally and personally. Our future is driven by our associates. If you want to be recognized for your results and empowered to reach your potential, we urge you to apply.
Grade 16I
**Pay Range: **$102770 - $122037 per year
Arvest Bank is an equal opportunity employer.