Senior Manager Data Engineering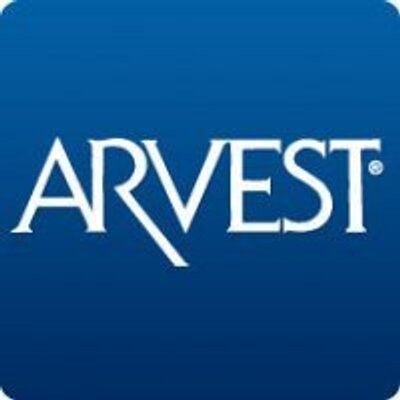 Arvest Bank
Other Engineering · Full-time
Arkansas, USA · Lowell, AR, USA · Oklahoma City, OK, USA · Kansas, USA · Missouri, USA · Remote
Posted on Monday, May 15, 2023
Position is Monday through Friday from 8 am to 5 pm with the ability to work additional hours as project needs demand.
Incumbent can be located anywhere within the Arvest 4 State Footprint (AR, KS, MO, OK). Remote work options may be available outside of the 4-state footprint upon further review during the interview process.
The story of Arvest is one of commitment started by our founders in 1961, with an intense dedication to focusing on our customers. We will always be active and involved members of the communities we serve, and we will always work to put the needs of our customers first as we continue to fulfill our mission – People helping people find financial solutions for life.
Job Title: Senior Manager, Data Engineering
The Senior Manager, Data Engineering at Arvest leads a team of Data Engineers to deliver high-quality software products and services to customers. They have a deep understanding of data and analytics and provide mentorship and guidance to the engineering team while fostering an environment of continuous improvement. They set team goals and objectives and manage the team's budget and resources.
We are seeking candidates who embrace diversity, equity, and inclusion in a workplace where everyone feels valued and inspired.
What You'll Do at Arvest: (Other duties may be assigned.)
• Lead a team of data engineers to design, develop, test, and deploy data products and services while actively contributing to the development process as a hands-on technical leader.
• Collaborate with cross-functional teams to understand and deliver on customer needs.
• Work hand in hand with Data Architecture and Data governance to further the Arvest data strategy.
• Recruit, develop, and retain top talent in the data engineering field; grow and develop the team through hiring, coaching, and intentional career development.
• Establish software development methodologies, processes, and standards that drive quality, speed, and efficiency.
• Collaborate with Leadership to set engineering strategy and direction.
• Effectively lead roadmaps, advising partners proactively of project statuses, risks, and support needs.
• Coach and mentor team members in Agile best practices and methodologies.
• Manage the software development budget and track progress against key performance indicators.
• Resolve incidents and defects by agreed upon SLAs.
• Grow a healthy, collaborative, and responsibility-based engineering culture based on Arvest values.
• Understand and comply with bank policy, laws, regulations, and the bank's BSA/AML Program, as applicable to your job duties. This includes but is not limited to; complete compliance training and adhere to internal procedures and controls; report any known violations of compliance policy, laws, or regulations and report any suspicious customer and/or account activity.
Supervisory Responsibilities: Carries out supervisory responsibilities in accordance with the organization's policies and applicable laws.
Toolbox for Success:
• Bachelor's degree in Computer Science or related field or equivalent work or military experience
• 8 years of relevant experience
• 3 years of experience leading technical teams
• Strong understanding of software development and deployment processes and best practices
• Strong understanding of infrastructure, cloud architecture, and application security best practices
• Experience with modern programming languages such as SQL, R, and Python
• Experience with budget and resource management
• Strong communication, collaboration, and leadership skills
• Ability to work in a fast-paced, dynamic environment
• Relevant military experience is considered for veterans and transitioning service members
Preferred Qualifications:
Experience with cloud computing platforms such as Google Cloud Platform, AWS, or Azure
Experience with services architecture and be able to support operational data needs
Experience with domain based design for modern data solutions
Experience in coaching and developing engineers through senior levels, and growing engineering teams through hiring and career development
Solid understanding of event driven architecture
Physical Demands:
The associate must be able to travel occasionally by themselves within the US, possibly overnight. Reasonable accommodations may be made to enable qualified individuals with disabilities to perform the essential functions.
We offer competitive compensation, benefits packages, and significant professional growth.
Along with an excellent benefits package, our associates are engaged, rewarded for performance, and encouraged to grow professionally and personally. Our future is driven by our associates. If you want to be recognized for your results and empowered to reach your potential, we urge you to apply.
Arvest Bank is an equal opportunity employer.