Senior Product Manager- Consumer LOS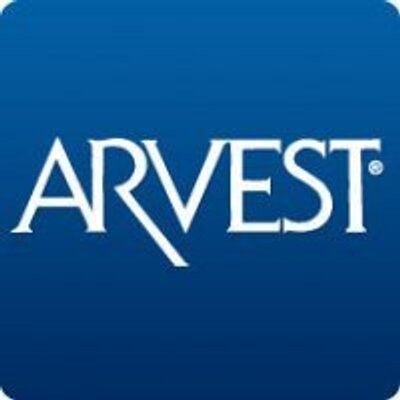 Arvest Bank
IT, Product · Full-time
Lowell, AR, USA · Arkansas, USA · Missouri, USA · Kansas, USA · Oklahoma, USA · Remote
Posted on Wednesday, April 19, 2023
Position is Monday through Friday from 8 am to 5 pm with the ability to work additional hours as project needs demand.
Incumbent can be located anywhere within the Arvest 4 State Footprint (AR, KS, MO, OK). Remote work options may be available outside of the 4-state footprint upon further review during the interview process.
The story of Arvest is one of commitment started by our founders in 1961, with an intense dedication to focusing on our customers. We will always be active and involved members of the communities we serve, and we will always work to put the needs of our customers first as we continue to fulfill our mission – People helping people find financial solutions for life.
Arvest is reinventing community banking. We are not looking to build a challenger bank, a digital bank or copy what has become the new standard in banking. We are building the next iteration of community banking from first principles. Deeply grounded in the principles of relationships and flexibility but redesigned for today's world. We plan to continue that tradition supported by the latest in banking technology.
A key component of the relationships we have with consumers is supporting their lending needs. Enabling consumers to simply acquire financing that works for their needs in a clear and straightforward way will be critical to our future success in our communities. This role will help us define what that experience should look like and help us bring it to life in an iterative way. Working with design and engineering teams, this Sr. PM will understand consumers unmet needs that we are uniquely positioned to solve and bring those solutions to market.
Job Title: Senior Product Manager
A Senior Product Manager at Arvest is responsible for the success of significant products in the organization's portfolio. They oversee the product roadmap and prioritize the development of essential features to achieve strategic goals and initiatives. The Senior Product Manager will ensure the organization builds products that satisfy customers wants and needs, meet business goals, and align with the organizations core competencies. They communicate, coordinate, and collaborate with stakeholders throughout the product lifecycle, working closely with marketing, customer service, finance, and leadership to bring the product strategy and vision together, communicating back to Product Owners, designers and developers. They are responsible for collecting and analyzing data (usability) on their products and those developed by competitors.
The Senior Product Manager is responsible for serving as the:
• Voice of the customer
• Product evangelist and champion
• Product visionary
• Market and user research guru
• External and internal communication stakeholder
We are seeking candidates who embrace diversity, equity, and inclusion in a workplace where everyone feels valued and inspired.
What You'll Do at Arvest: (Other duties may be assigned.)
• Define strategy, vision, roadmap and success metrics for products and is accountable for the full product lifecycle.
• Bring solutions to market through ownership of the full product development process: problem identification, solution design, spec, implementation, validation and measurement.
• Manage multiple projects and challenging priorities with consistency and transparency, while successfully knowing which projects and components of the roadmap to tackle first.
• As applicable, mentor and coach more junior Product Managers.
• Define research needs and lead qualitative and quantitative research to inform key business initiatives, guiding team members in that work when relevant.
• Regularly present and communicate findings to senior leadership in a clear and compelling way. Lead discussions that help inform decision-making across the business.
• Drive documentation, launches, plan, positioning and messaging for the product.
• Work with product managers, designers and business stakeholders to develop a strategic point of view of the needs of our customers and business to support planning of features.
• Build empathy with the people around you and put the same care into growing and supporting your team as you do into your product.
• Develop analytical frameworks to proactively or reactively solve business problems, create insights, perform detailed analyses, design and measure experiments, develop customer/product segmentations, forecast key KPIs, and utilize models for various business objectives.
• Understand and comply with bank policy, laws, regulations, and the bank's BSA/AML Program, as applicable to your job duties. This includes but is not limited to; complete compliance training and adhere to internal procedures and controls; report any known violations of compliance policy, laws, or regulations and report any suspicious customer and/or account activity.
Toolbox for Success:
• Bachelor's degree or equivalent professional work or military experience.
• 4 years of relevant experience in product management, or related field.
• Business-to-business (B2B) experience.
• Demonstrated ability to work and deliver across team and cross discipline across business development, account management, operations, and engineering teams.
• Experience operating in a regulated industry or similar.
• Experience with quantitative and qualitative product research.
• Outstanding written and verbal communication skills with an emphasis on communicating technical requirements, product strategies and solutions to internal and external audiences.
• Ability to make data-informed decisions.
• Knowledge of latest trends and best practices of modern product management.
• Relevant military experience is considered for veterans and transitioning service members.
Physical Demands:
The associate must be able to travel occasionally by themselves within the US, possibly overnight. Reasonable accommodations may be made to enable qualified individuals with disabilities to perform the essential functions.
We offer competitive compensation, benefits packages, and significant professional growth.
Along with an excellent benefits package, our associates are engaged, rewarded for performance, and encouraged to grow professionally and personally. Our future is driven by our associates. If you want to be recognized for your results and empowered to reach your potential, we urge you to apply.
Arvest Bank is an equal opportunity employer.