Program Assistant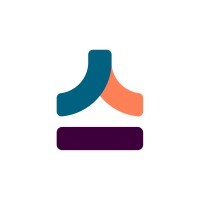 Alice L. Walton School of Medicine
Bentonville, AR, USA
Posted on Saturday, August 19, 2023
About The Position
The Program Assistant will work closely with the entire Alice L Walton School of Medicine (AWSOM) team to achieve the goals of building the first medical school in the country based on the principles and practices of Whole Health.
The Program Assistant will serve as the receptionist and administrative support to the office of the Dean and CEO, working alongside the Executive Assistant and Chief of Staff. The Program Assistant will greet visitors, answer phones/relay messages, order/stock office supplies, open/sort mail, perform calendar management, arrange travel, event planning, assist with memberships/licensing and process expenses. They will work closely with key stakeholders, including but not limited to accreditation agencies, the Whole Health Institute, local health systems, other schools of medicine and institutions of higher education, partners, and Art and Wellness Enterprises (AWE) to cultivate relationships and implement collaborative practices.
Key Responsibilities
· Answers phones, takes messages, and routes to appropriate faculty/staff.
· Greets AWSOM visitors, external partners, faculty, and staff.
· Orders and stocks supplies for copy room, breakroom, conference rooms, and restrooms.
· Receives mail/packages and routes to appropriate faculty/staff. Sends packages/mail.
· Ad hoc management of calendars for the Dean's office, meeting coordination, and set up.
· Ad hoc travel coordination for the Dean's office; including hotel, flight, transportation, and itineraries.
· Coordinates with faculty and staff on special events, catering, and AWSOM Board meetings.
· Assists with maintaining professional memberships and Arkansas Medical Board Licensing, as needed.
· Processes monthly expense reports and reimbursements on behalf of the Dean's Office.
· Collaborates with program managers and program assistants to ensure the School operates with consistency and efficiency.
· Effectively anticipates and respond to needs and requests, both internal and external.
· Functions in dynamic high-paced environment.
· Coordinates projects and meetings with remote and in-person partners.
· Executes tasks that require excellent multitasking, organization skills and attention to detail.
· Works independently on assignments.
· Other duties as assigned.
Preferred Experience/Qualifications
· High School Diploma
· One to three years' full time professional experience providing senior level support
· Experience in higher education, medical education and/or healthcare
· Proficient in Microsoft Office Suite, Zoom, Microsoft Teams and ability to learn new software applications
· Excellent verbal and written communication skills
· Strong interpersonal skills
· Strong time management skills with proven ability to meet deadlines
· Strong editing and writing skills
· Act as a trusted advisor and team member, demonstrating expertise and integrity
· Be a helpful, proactive, and respectful team player, supporting all members of the AWSOM team
· Enjoy learning, with a strong commitment to professional growth
· Support of the mission and vision of AWSOM
· Demonstrate strong judgment, confidentiality, intellectual agility, and flexibility regarding overall priorities and day-to-day tasks
· Strong commitment to self-care
About Us!
Founded in 2021 by philanthropist Alice Walton, the School of Medicine, will offer a four-year, medical degree-granting program that integrates conventional medicine with holistic principles and self-care practices. The School of Medicine seeks to be a national medical school with the goal of welcoming its inaugural class in 2025, pending programmatic and institutional accreditation. To learn more, please visit Alice L. Walton School of Medicine (alwmedschool.org).
We are building a health care learning and delivery environment in which diversity is a strength and highly valued. Thus, we seek candidates who contribute to diversity in all its forms. Ideal candidates are committed to our goals of inclusive excellence, and to facilitating optimal health for all using a whole health approach.
All offers of employment are contingent on your successful completion (where permitted by state law) of a confidentiality agreement, background check, and verification of being fully vaccinated for COVID-19. In addition, you will need to provide proper identification verifying your eligibility to work in the United States on your first day of work.
The Alice L. Walton School of Medicine is an equal opportunity employer committed to building and maintaining a culturally diverse workplace that is free of discrimination and harassment of any kind. We encourage women, minorities, individuals with disabilities, and veterans to apply. All qualified applicants will receive consideration for employment without regard to race, religion, color, national origin, sex, sexual orientation, gender identity, age, veteran status, or any other status protected by the laws or regulations in the locations where we operate.