Standardized Patient Program Manager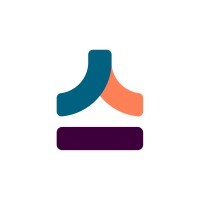 Alice L. Walton School of Medicine
Operations
Bentonville, AR, USA
Posted on Sunday, June 25, 2023
Founded in 2021 by philanthropist Alice Walton, the School of Medicine will offer a medical degree-granting program that builds on conventional medicine with an inclusive, compassionate, and whole health approach. The School of Medicine embraces self-care to empower students to care for their patients and themselves and helps them rise to the health challenges of the 21st century with a focus on mental, physical, social, and emotional health. The School will have an attached clinic for training in these concepts. Currently, the School of Medicine seeks to be a national medical school with the goal of welcoming its inaugural class in 2025, pending programmatic and institutional accreditation.
What We Seek
We are building a cadre of medical professionals trained in conventional medicine and in whole health, by reimagining medical education. We seek leaders and faculty who are excited by this endeavor. We are building a health care learning and delivery environment in which diversity is a strength and highly valued. Thus, we seek candidates who contribute to diversity in all its forms. Ideal candidates are committed to our goals of inclusive excellence, and to facilitating optimal health for all using a whole health approach.
Faculty and staff members will contribute to the development and rollout of the ARCHES curriculum, which is built on evidence-based approaches to teaching and learning. It includes the following six core elements:
• Art of Healing
• Research, Entrepreneurship, and Innovation
• Clinical Care
• Health Systems Sciences
• Embracing Whole Health
• Science of Medicine
All six areas of the curriculum will be interwoven throughout the four-year curriculum.
About The Position
The Standardized Patient Program Manager (SP Manager) will be responsible for the recruitment, management, training, coordination, and general oversight of the standardized patients (SPs) and the Standardized Patient Program in collaboration with the Clinical Skills Director.
This candidate will assist the Director of Clinical Skills and faculty members from other ARCHES's disciplines in the development of case scenarios, SP training and assessment tools. Administrative functions such as budgets, quality and mapping reports, and document editing will be expected. This candidate will apply best practices of recruiting, training, maintaining, and assessing SPs by using evidence-based methodologies and implementing items such as improv, empathy, and other humanitarian and art practices.
This position will report to the Director of Clinical Skills.
We are building a workplace and learning climate in which inclusive excellence and whole health principles are inextricable parts of our culture and practices. All voices are heard and valued, and professional and personal growth are actively supported. While exceptional professional development opportunities for our faculty and other team members.
Major Responsibilities & Essential Functions Specific to the Position:
· Leads the recruitment, orientation, training, and evaluation of SPs.
· Oversees attendance and assists in the preparation and monitoring of items needed for activities.
· Assists in preparation and monitoring SP session performances, including all aspects of case portrayal such as delivering details, affect, and physical simulation to ensure standardization and remediation.
· Prepares, monitors, and coordinates the SP Program budget including SP payments.
· Coordinates and communicates SP schedules and have back-up plans in place in case of illness, emergencies, etc. This person may need to assume the role of the session SP.
· Perform SPs annual reviews, career development, and disciplinary actions, including dismissal.
· Assists the Director of the Clinical Skills and faculty from the ARCHES curriculum in case development and SP training and assessment tools.
· Assists in clinical skills operations and coordinates with others to establish and maintain a safe, clean, and effective environment. Candidate will assist the simulation team when required.
Actively participates inservice-related activities.
Performs other duties as assigned.
Minimum Education
· Bachelor's Degree in relevant educational, communication, and/or health degree.
· Equivalent combination of education and experience may be considered.
Minimum Work Experiences
· At least 3 years-experience working with SPs with at least 1 year of supervisory responsibility.
· 3 years of related teaching experience, choreography, or the equivalent experience related to education particularly in health professions.
Preferred Work Experiences and Qualifications
Master's Degree or higher in relevant educational, communication, and/or health degree.
Experience using simulation software management platforms.
Four plus years in undergraduate medical education, within clinical skills and/or simulation.
Member of the Association of Standardized Patient Educators (ASPE).
Multilingual
Skills Expected of All Team Members
Exemplary written, verbal, and other communication skills
Adaptability: Flexible around the needs of the position and the school and able to multi-task
Collaborative Skills: Builds and maintains relationships internal and external to the organization
Ability to act calmly and effectively in a busy or stressful situation while remaining professional
Creative and Open-Minded: Enjoys exploring and supporting innovation in teaching strategies, topic areas, and professional growth opportunities
Highly self-directed, reliable, accountable, and committed to the mission and values
Commitment to self-care and well-being
Committed to Diversity and Inclusion: Ability to work effectively with a wide variety of stakeholders (e.g., co-workers, students, community members, etc. with a broad range of backgrounds and experiences)
Ability to effectively mentor a diversity of individuals
Commitment to meet and maintain professional development requirements related to this role
Strong computer proficiency and skills particularly in MS Office and Adobe
How To Apply
Applicants should submit the following materials:
· Letter of interest highlighting essential qualifications and interests
· A detailed curriculum vitae
· A diversity and inclusion statement
· A teaching statement (applicable for those applying for faculty position)
All offers of employment are contingent on your successful completion (where permitted by state law) of a confidentiality agreement and background check. AWSOM requires all employees to provide proof of COVID-19 vaccination as a condition of employment, subject to accommodations. In addition, you will need to provide proper identification verifying your eligibility to work in the United States on your first day of work.
The Alice L. Walton School of Medicine is an equal opportunity employer and is committed to building and maintaining a culturally diverse workplace that is free of discrimination and harassment of any kind. We encourage women, minorities, individuals with disabilities and veterans to apply. All qualified applicants will receive consideration for employment without regard to race, religion, color, national origin, sex, sexual orientation, gender identity, age, veteran status, or any other status protected by the laws or regulations in the locations where we operate.