Instructional Designer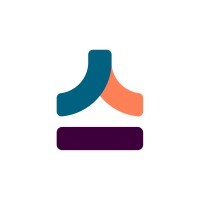 Alice L. Walton School of Medicine
Design
Bentonville, AR, USA
Posted on Sunday, June 25, 2023
Founded in 2021 by philanthropist Alice Walton, the School of Medicine, (formerly named Whole Health School of Medicine and Health Sciences), will offer a four-year, medical degree-granting program that integrates conventional medicine with holistic principles and self-care practices. Taught by leading medical practitioners and scientific minds, the first-of-its-kind medical school will help students rise to the health challenges of the 21st century with a focus on mental, emotional, physical, and spiritual health and will include an attached clinic for clinical training in these concepts. The School of Medicine seeks to be a national medical school with the goal of welcoming its inaugural class in 2025, pending programmatic and institutional accreditation. The School of Medicine filed its request for applicant status with Liaison Committee Medical Education in July 2022.
Construction of the 154,000 square-foot building has begun, with the goal of completing and welcoming the first class in Fall 2025, pending accreditation. AWSOM will be located east of Crystal Bridges Museum of American Art in Bentonville, Arkansas.
What We Seek
We are building a cadre of medical professionals trained in conventional medicine and in Whole Health, by reimagining medical education. We seek leaders and faculty who are excited by this endeavor. We are building a health care learning and delivery environment in which diversity is a strength and highly valued. Thus, we seek candidates who contribute to diversity in all its forms. Ideal candidates are committed to our goals of inclusive excellence, and to facilitating optimal health for all using a whole health approach.
Faculty and staff members will contribute to the development and rollout of the ARCHES curriculum, which is built on evidence-based approaches to teaching and learning. It includes the following six core elements:
· Art of Healing
· Research, Entrepreneurship, and Innovation
· Clinical Care
· Health Systems Sciences
· Embracing Whole Health
· Science of Medicine
All six areas of the curriculum will be interwoven throughout the four-year curriculum.
About The Position
The instructional designer will be responsible for designing and developing effective learning experiences and materials for the faculty at Alice L. Walton School of Medicine. This role involves collaborating with medical school faculty, analyzing learners' needs, designing and developing instructional content, selecting appropriate delivery methods, and evaluating the effectiveness of the learning experience.
We are building a workplace and learning climate in which inclusive excellence and whole health principles are inextricable parts of our culture and practices. All voices are heard and valued, and professional and personal growth are actively supported. While AWSOM does not have a tenure track, we are building a school that will facilitate exceptional professional development opportunities for our faculty and other team members.
Major Responsibilities/Essential Functions Specific to the Position:
Needs analysis: conduct a thorough analysis of the learners' and course needs, goals, and objectives to design appropriate learning experiences that align with the medical education program objectives.
Design: develop instructional content and materials that are engaging, interactive, and effective for medical student success and successful delivery of content.
Development: develop course outlines, course objectives, course syllabi and other instructional materials that facilitate effective learning.
Delivery: select appropriate delivery methods such as flipped classroom instruction, active learning, or blended learning to deliver the instructional content.
Evaluation: measure the effectiveness of learning experiences using various evaluation methods such as feedback surveys, assessments, outcomes, formative and summative evaluations.
Collaboration: work in tandem with faculty, instructors, trainers, and other stakeholders to ensure the instructional content meets the medical school educational objectives and the needs of the learners.
Maintenance: update and revise existing instructional materials to ensure they remain relevant and effective throughout the ARCHES curriculum.
Technical skills: have proficiency in the use of instructional technology and software tools to ensure multimedia content, videos, syllabi, and other materials are cohesive throughout all courses of the curriculum.
Minimum Education
Bachelor's degree in instructional design, education, or related field.
Preferred Education
Master's degree in instructional design, education, or related field.
Minimum Work Experiences and Qualifications
3 plus years' experience in instructional design, education, or related field.
Strong organizational skills and the ability to prioritize and manage multiple competing deadlines.
Proven ability to master new software applications and technologies including but not limited to VR, AR, and mix reality.
Background or expertise in undergraduate medical education
Preferred Work Experiences and Qualifications
• Experience with eLearning authoring tools
• Experience with data management and learning analytics
• Possess an understanding of adult learning theory and experience in adult education
• Experience creating learning experiences and environments
• Proven experience with audio and video content development
• Proficiency with learning management systems (LMS)
• Creates computer-based training (CBT) modules and storyboards
• Trains instructors, students, and employees in how to use learning technologies
Skills Expected of All AWSOM Team Members
• Exemplary written, verbal, and other communication skills
• Adaptable and flexible to the needs of the position and the school
• Collaborative Skills: Build and maintain relationships internal and external to the organization
• Creative and Open-Minded: Enjoy exploring and supporting innovation in teaching strategies, topic areas, professional growth opportunities, and more
• Discerning: Ability to recognize and support innovation
• Highly self-directed, and reliable and accountable
• Strong commitment to self-care
• Committed to Diversity and Inclusion: Ability to work effectively with a wide variety of stakeholders (e.g., co-workers, students, community members)
• Commitment to meet and maintain professional development requirements related to this role
How To Apply
Applicants should submit the following materials:
· Letter of interest highlighting essential qualifications and interests
· A detailed resume
Two ways to submit materials:
1. via LinkedIn – NOTE: LinkedIn only allows one file per applicant; please include all relevant information in one Word document, then save and upload one PDF
2. via Email: recruiting@alwmed.org – MUST USE Subject Heading Instructional Designer
All offers of employment are contingent on your successful completion (where permitted by state law) of a confidentiality agreement, background check, and verification of being fully vaccinated for COVID-19. In addition, you will need to provide proper identification verifying your eligibility to work in the United States on your first day of work.
The Alice L. Walton School of Medicine is an equal opportunity employer committed to building and maintaining a culturally diverse workplace that is free of discrimination and harassment of any kind. We encourage women, minorities, individuals with disabilities, and veterans to apply. All qualified applicants will receive consideration for employment without regard to race, religion, color, national origin, sex, sexual orientation, gender identity, age, veteran status, or any other status protected by the laws or regulations in the locations where we operate.
Review of Applications Begin immediately
Positions Open Until Filled