Bartender at Blake St House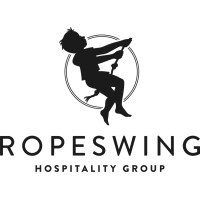 Ropeswing
Bentonville, AR, USA
Posted on Friday, November 10, 2023
What you'll do
Blake Street House Bartenders play an integral role in creating strong rapport and developing memorable experiences for our guests. You are responsible for assessing our guests' needs and ensuring they are comfortable by making recommendations on drink selections, menu items, taking and delivering food and beverage orders and providing outstanding friendly service at all times. Our ideal candidate will be available to work days, nights and weekends.
Compensation: $2.63, plus tips. Guaranteed $18.00 per hour.
Benefits/Perks:
Medical, Dental, Vision Benefits for Full-Time Employees.
401k match for Full-Time/Part-Time Employees after 2 months of service (must be 21 years or older).
Employer paid Short-Term/Long-Term Disability and Life Insurance benefits.
Employee Assistance Program, Bicycle Share Program.
50% discount at Ropeswing establishments for employees and up to 1 guest.
Access to Blake Street House Gym and other amenities.
Additional details concerning Benefits/Perks will be provided at time of employment.
Responsibilities
Manage full bar service including wine, beer, and exhibit proficiency in coffee service.
Be a first point of contact to handle guest queries by answering questions related to menu offerings and preparation methods.
Perform opening/closing tasks, and bar prep; including setting up of wells, juicing, plus making syrups and batched drinks.
Maintain cleanliness and sanitation of the bar including bussing bar top, stocking ice, and keep bar area clean; running glasses through glass washer, and taking out trash as needed.
Submit all orders according to guest request through the Point of Sales System (POS), ensuring all orders are delivered without delay and with the highest quality standards.
Maximize revenue potential through the up-selling of menu items.
Reset the bar for service throughout a meal period.
Monitor guest feedback and make product/service recommendations to meet guest needs.
Accept any reasonable duties given to you from time to time by management.
What You Need to Get the Job Done (Minimum Qualifications)
Must be 21 years or older.
Able to work in a fast-paced restaurant environment.
Must have the ability to handle money and operate a POS system.
Excellent communication and organizational skills; ability to multitask while being detail oriented.
Must be able to stand for long periods of time; walks and stands during entire shift.
Basic computer, reading and mathematical skills.
Professional and calm demeanor under pressure, and treat others with respect.
Flexible schedule; night and weekend work required.
Employment contingent upon completion of satisfactory background check.
What Will Make Us Really Love you (Preferred Qualifications)
2+ years' experience in a high-volume establishment.
Knowledge of inventory tracking and ordering processes.
Initiative to enhance your knowledge of cocktail and coffee menu options and presentation techniques.
Willingness contribute new drink recipes or beer/wine/spirit suggestions.
Knowledge of, or ability to quickly learn, workplace safety procedures.
---
In our commitment to wellness in the community, Ropeswing is proud to offer a smoke-free environment for all of our guests and employees.

*Ropeswing is an Equal Opportunity Employer, and we value diversity. All employment is based on merit, qualification, and business need.