Housekeeper at Blake St House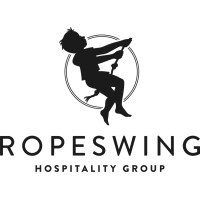 Ropeswing
Bentonville, AR, USA
Posted on Tuesday, October 24, 2023
What You'll Do
The Housekeeper will ensure all spaces within the Blake Street House are clean, orderly and attractive. The Housekeeper will be responsible for doing laundry and ensuring the members' needs are met. Our ideal candidate will be available to work days, nights and/or weekends.
Compensation: $16.00 per hour
Benefits/Perks:
Medical, Dental, Vision Benefits for Full-Time Employees.
401k match for Full-Time/Part-Time Employees after 2 months of service (must be 21 years or older).
Employer paid Short-Term/Long-Term Disability and Life Insurance benefits.
Employee Assistance Program, Bicycle Share Program.
50% discount at Ropeswing establishments for employees and up to 1 guest.
Access to Blake Street House Gym and other amenities.
Additional details concerning Benefits/Perks will be provided at time of employment.
Responsibilities
Complete daily cleaning assignments and follow standard operating procedures to ensure assigned areas are properly cleaned and well-presented at all times. Take appropriate action on problem areas.
Report damages, maintenance issues, and lost and found items to a supervisor.
Care for floors to include sweeping, mopping, vacuuming and polishing.
Dust and polish furniture, décor, light fixtures, etc.
Wipe down glass surfaces; keep windows clean and smudge free.
Sort, wash, load and unload laundry; iron and press linens.
Use equipment and supplies correctly; have MSDS sheets available, and cleaning chemicals stored in a secure place.
Ensure smooth service throughout the Blake Street House by reading and anticipating members' needs.
Provide support for event and special program coordination and execution.
Assist club members with any request they may have or any issues that arise.
Be knowledgeable about all products, services and events happening within the House.
Self-manage: follow attendance policy, clock in/out appropriately, adhere to dress code, be proactive in accomplishing duties, adhere to Company policies and procedures.
What You Need to Get the Job Done
Must be 21 years or older.
At least 2 years in a commercial housekeeping position, preferred.
Able to work flexible hours (nights, weekends).
Responsible, dependable, punctual.
Must be able to understand and follow verbal/written instructions and communicate both verbally and in writing.
Clean and professional appearance.
Must be able to maneuver fully loaded housekeeping cart, weighing up to 50lbs., through hallways and into/out of closets/club house during entire work day.
Must be able to bend down and get on and off floor numerous times per day.
Employment is contingent upon completion of a satisfactory background check.
---
In our commitment to wellness in the community, Ropeswing is proud to offer a smoke-free environment for all of our guests and employees.

*Ropeswing is an Equal Opportunity Employer, and we value diversity. All employment is based on merit, qualification, and business need.*